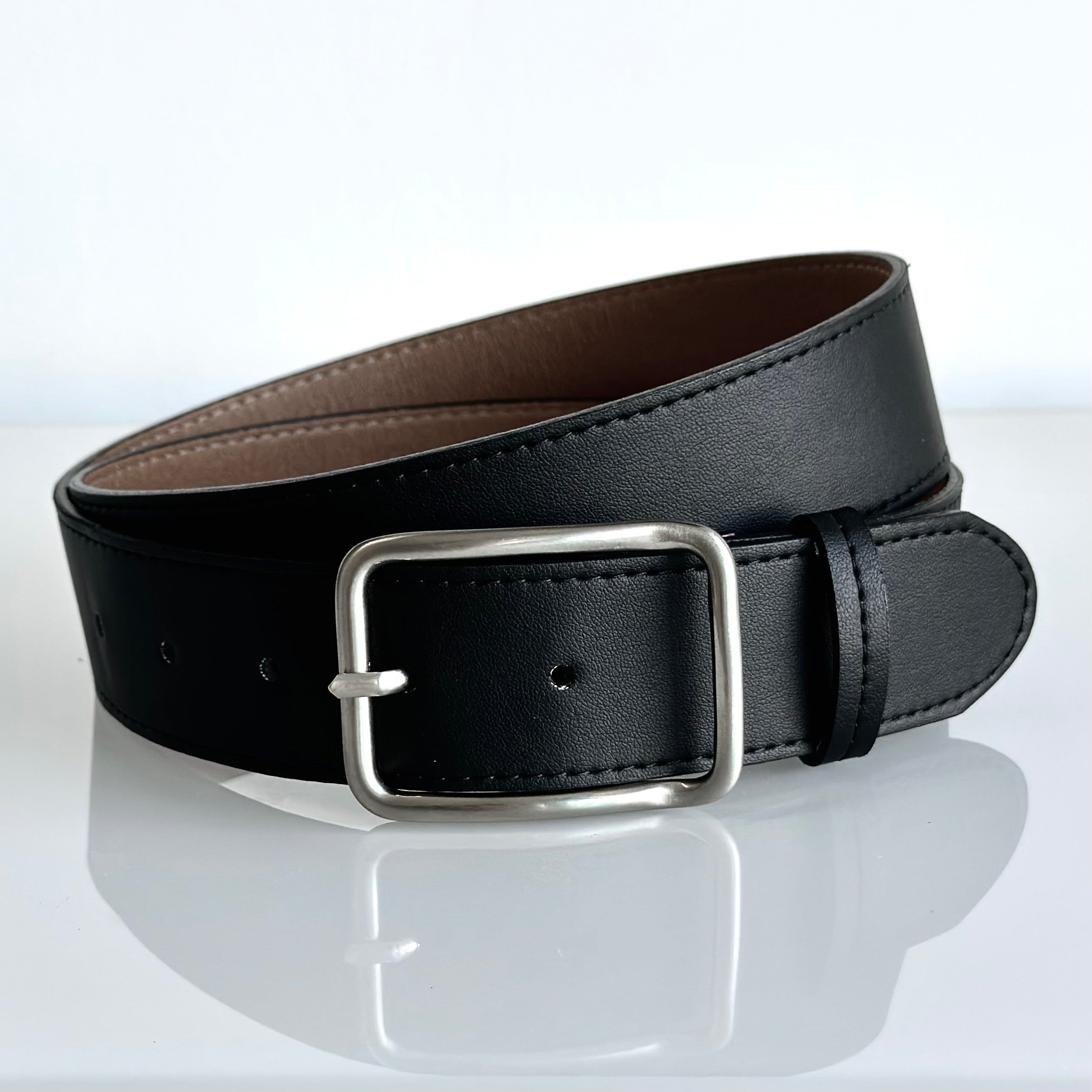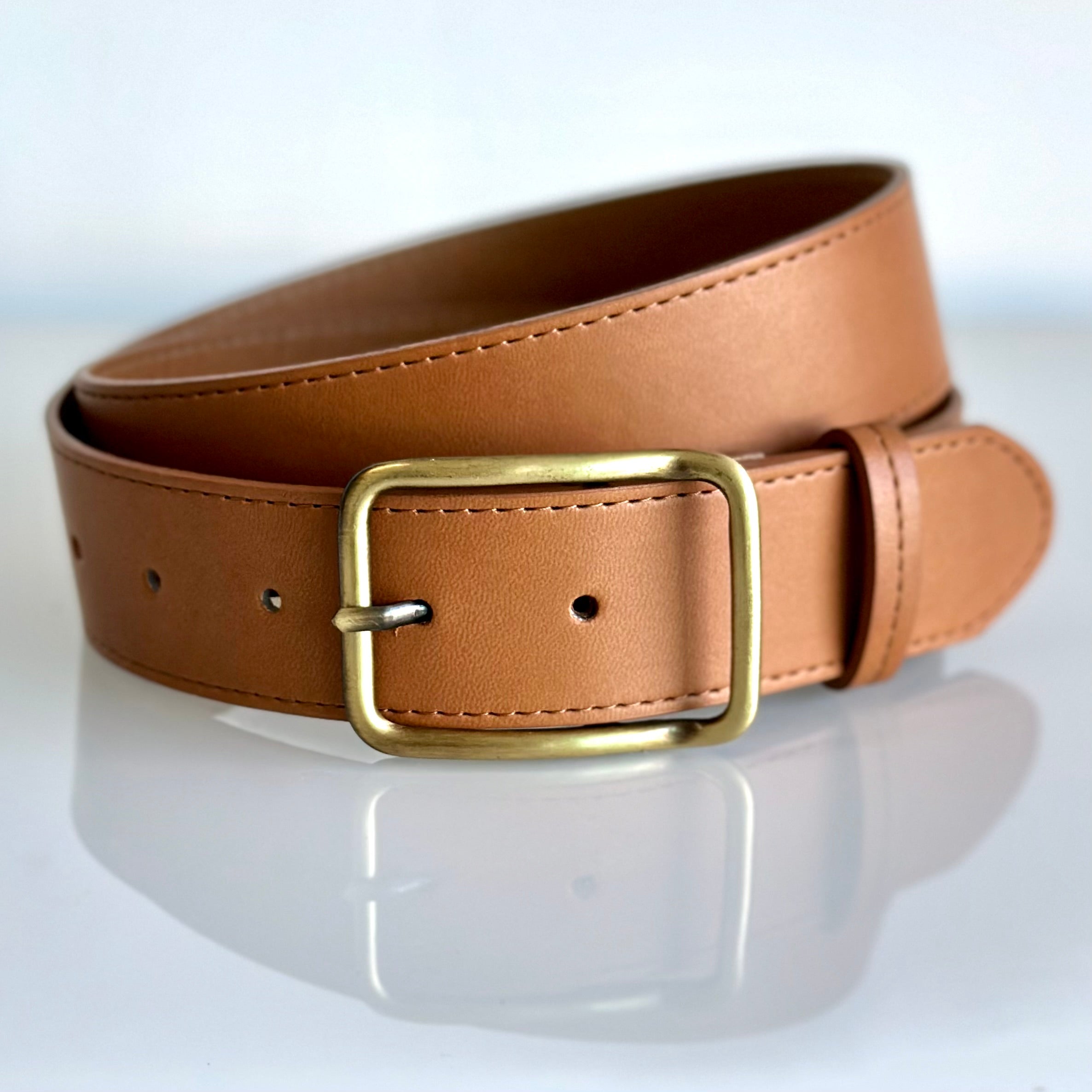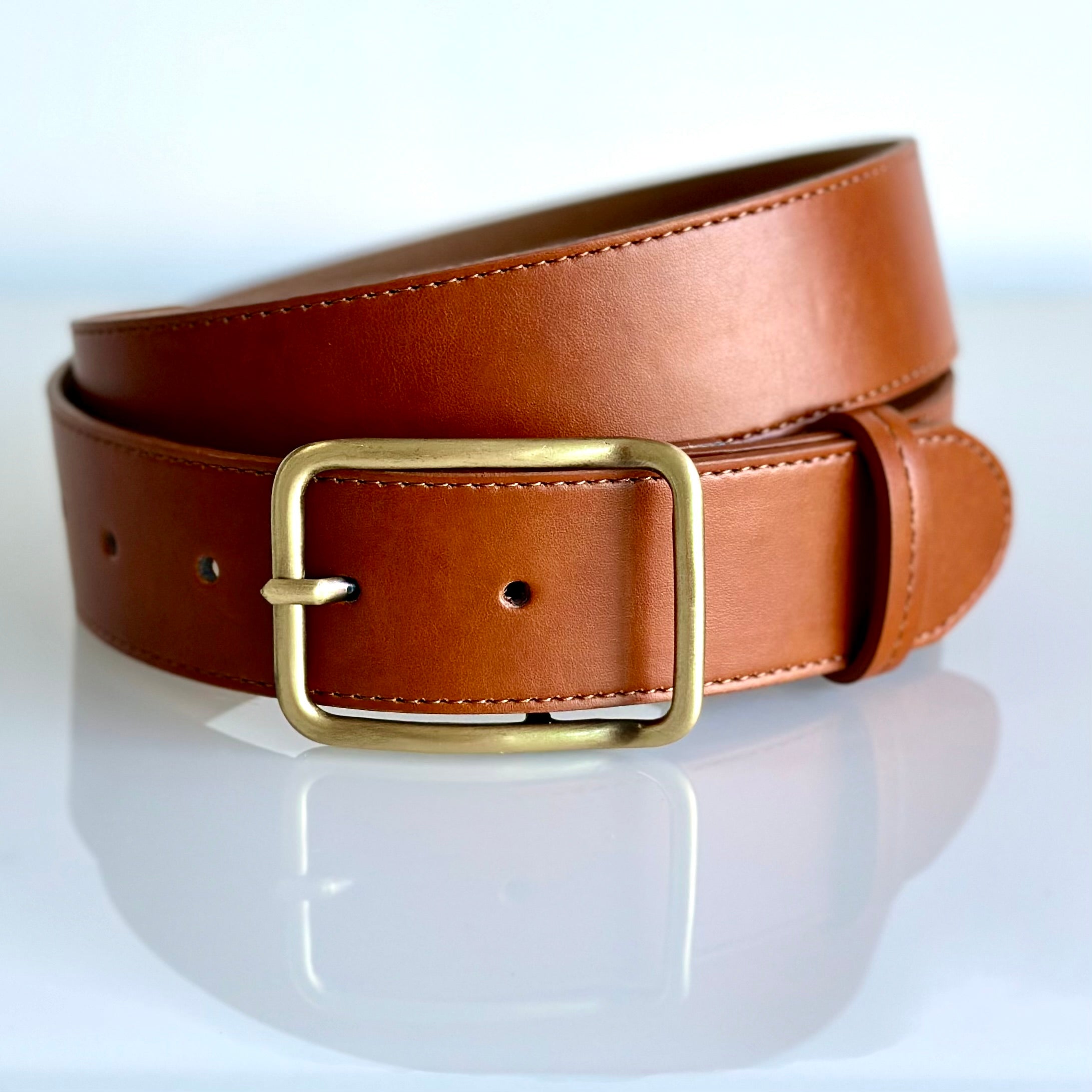 Classic Jean Belt 1 1/2"
Our new 1 1/2" Jean Belt is the perfect touch to update all your favorite denim pieces.

A premium center-bar buckle with sliding keeper detailing distinguishes this timeless statement piece. Very excited to present our first collection using the latest Italian Vegan Apple Leather!
Fit Tip: This is a high waist fit belt, to wear lower on the hip size up 1-2 sizes. Determine where on your waist you wish to wear the belt, high or low and measure to find your "Fit Range" measurement below in inches.  EU customers can reference their usual centimeter size.
Manufactured in Spain where belts are still being handmade by generations of artisans. The design is in the details, from the premium Italian *APPLE LEATHER upper to sustainable lining and premium locally made hardware. *Black and natural colors are in Apple Skin Leather, other colors are made to match our boots.

Size 70 strap measures 27" from tip to middle hole.  23-28" Fit = 70 (XXS)

Size 75 strap measures 29" from tip to middle hole.  25-30" Fit = 75 (XS)

Size 80 strap measures 31" from tip to middle hole.  27-32" Fit = 80 (S)

Size 85 strap measures 33" from tip to middle hole.  29-34" Fit = 85 (M)

Size 90 strap measures 35" from tip to middle hole.  31-36" Fit = 90 (L)

Size 95 strap measures 37" from tip to middle hole.   33-38" Fit = 95 (XL)

1 in stock
1 in stock
1 in stock
2 in stock
1 in stock
Out of stock
Out of stock
Out of stock
2 in stock
4 in stock
3 in stock
3 in stock
5 in stock
1 in stock
4 in stock
3 in stock
Out of stock
1 in stock
SUSTAINABILITY

At Bhava, creating a premium footwear experience begins with sustainability.

Our shoes are small batch crafted in Spain where by generations of artisans. The design is in the details, from the choice of upper, and breathable eco-suede lining (all imported from Italy), to the European hardware.

 *Our Italian vegan leathers do not contain aromatic amines, PCP, formaldehyde, PVC, phthalates, azo-dyes, or chrome.
CARE

Here are some tips for taking care of your premium vegan items.

Store them properly when not wearing them. Keep them in their original box or a cloth shoe bag, stuffed with tissue paper to help them hold their shape. Store in a cool, dry place away from direct sunlight.
Clean them regularly. Use a soft cloth to remove dirt after each wear. Wipe them down with a damp cloth. Use a vegan leather cleaner or mild soap and water to clean the exterior if needed. Avoid submerging them in water.
Condition the material. Use a vegan leather conditioner every few months to keep the material supple. Rub it in with a soft cloth.
Protect them from moisture. Spray with a vegan waterproofing spray before wearing in rain or snow. It helps repel water. Reapply as needed.
Avoid direct heat. Don't place them near heat vents or in direct sunlight for long periods of time. The heat can dry out and crack vegan leather.
Get minor repairs. Take them to a cobbler right away if you notice any tears or damage. It's easier to fix small issues before they worsen.
Consider adding rubber soles. Having a cobbler add non-slip rubber soles can help extend the life of the boots and improve traction.

With proper care and storage, your vegan boots can last for years. Be gentle, clean and condition them regularly, and protect them from moisture and heat damage. Investing in some vegan care supplies helps keep them in top condition.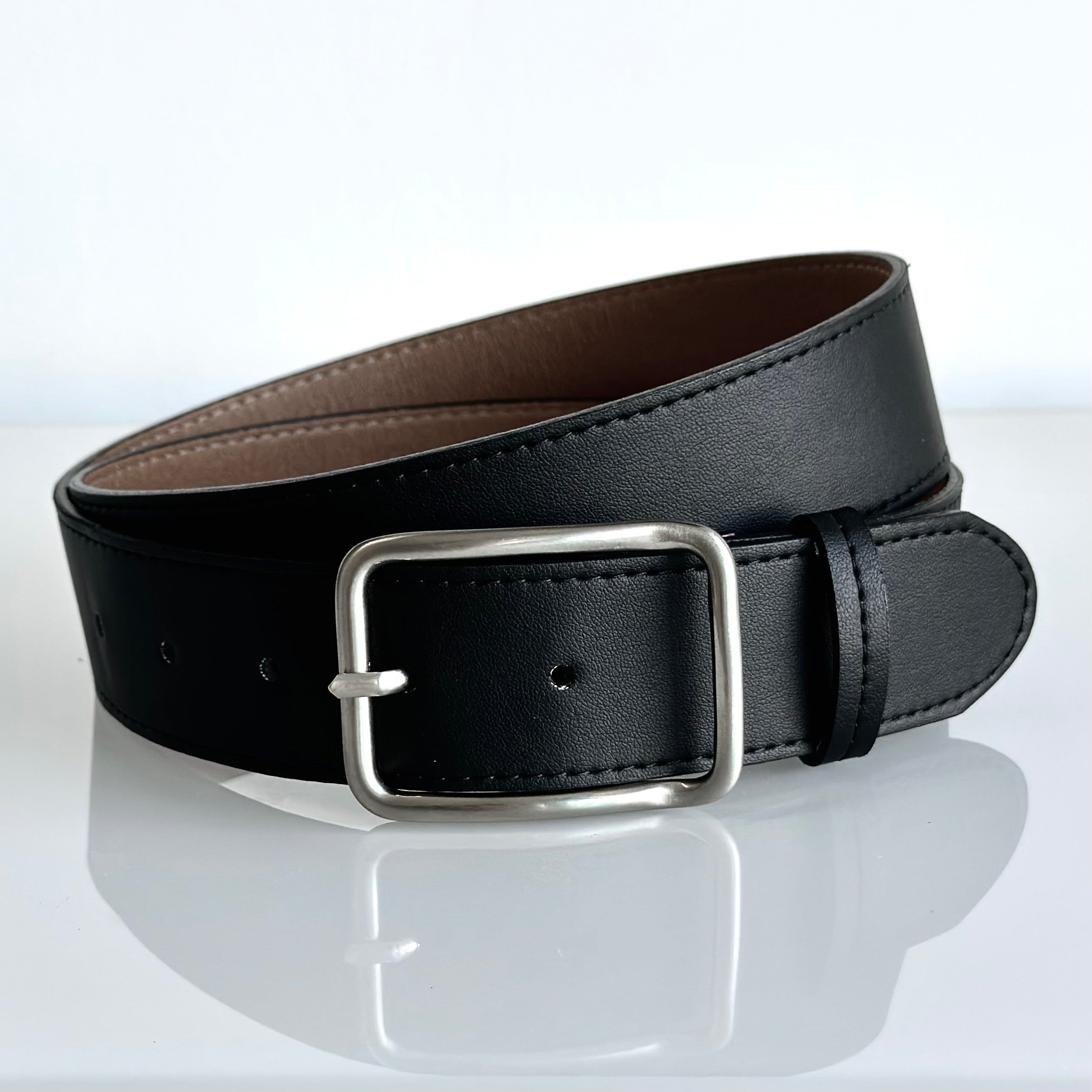 Classic Jean Belt 1 1/2"
Sale price

$112.00 USD
Regular price
Choose options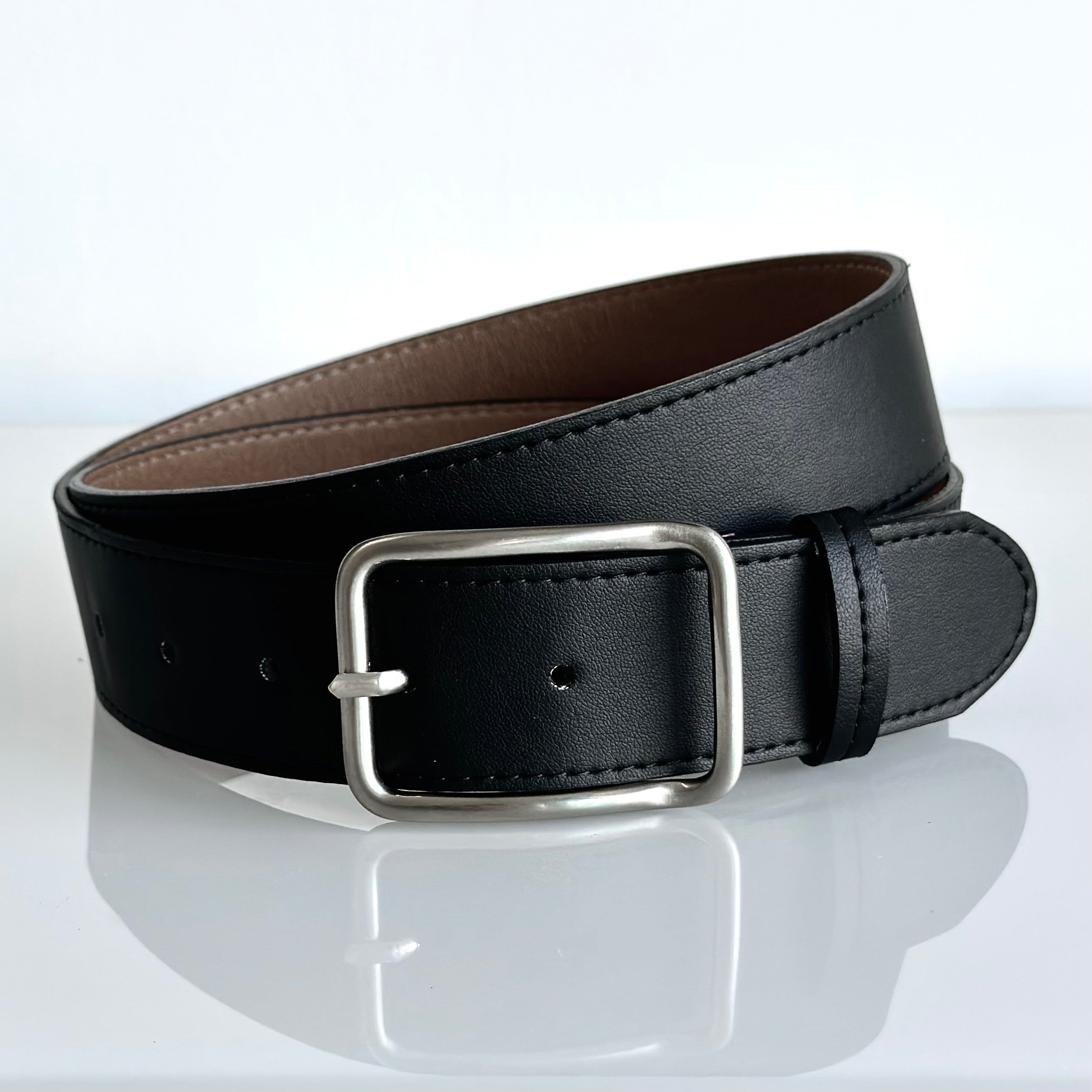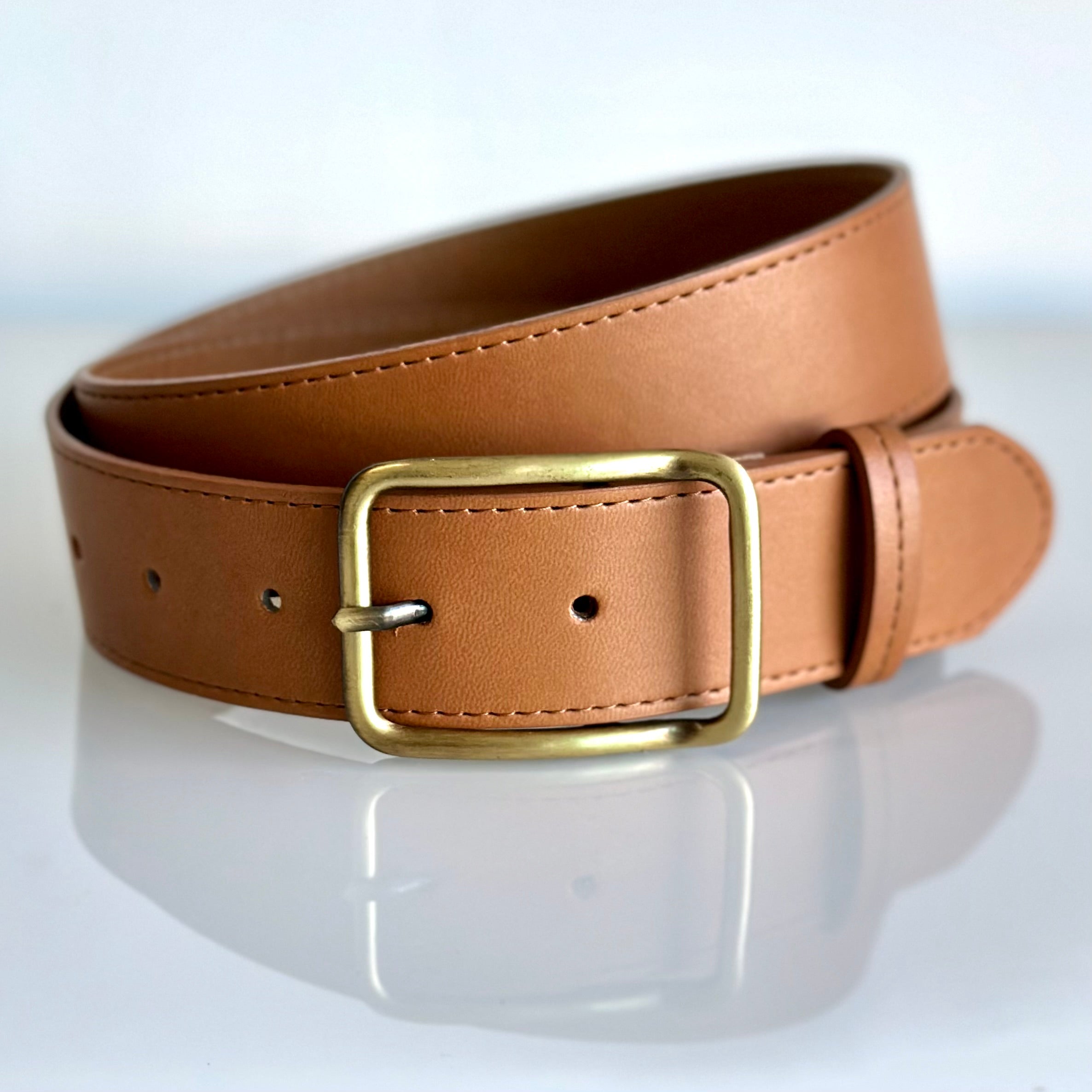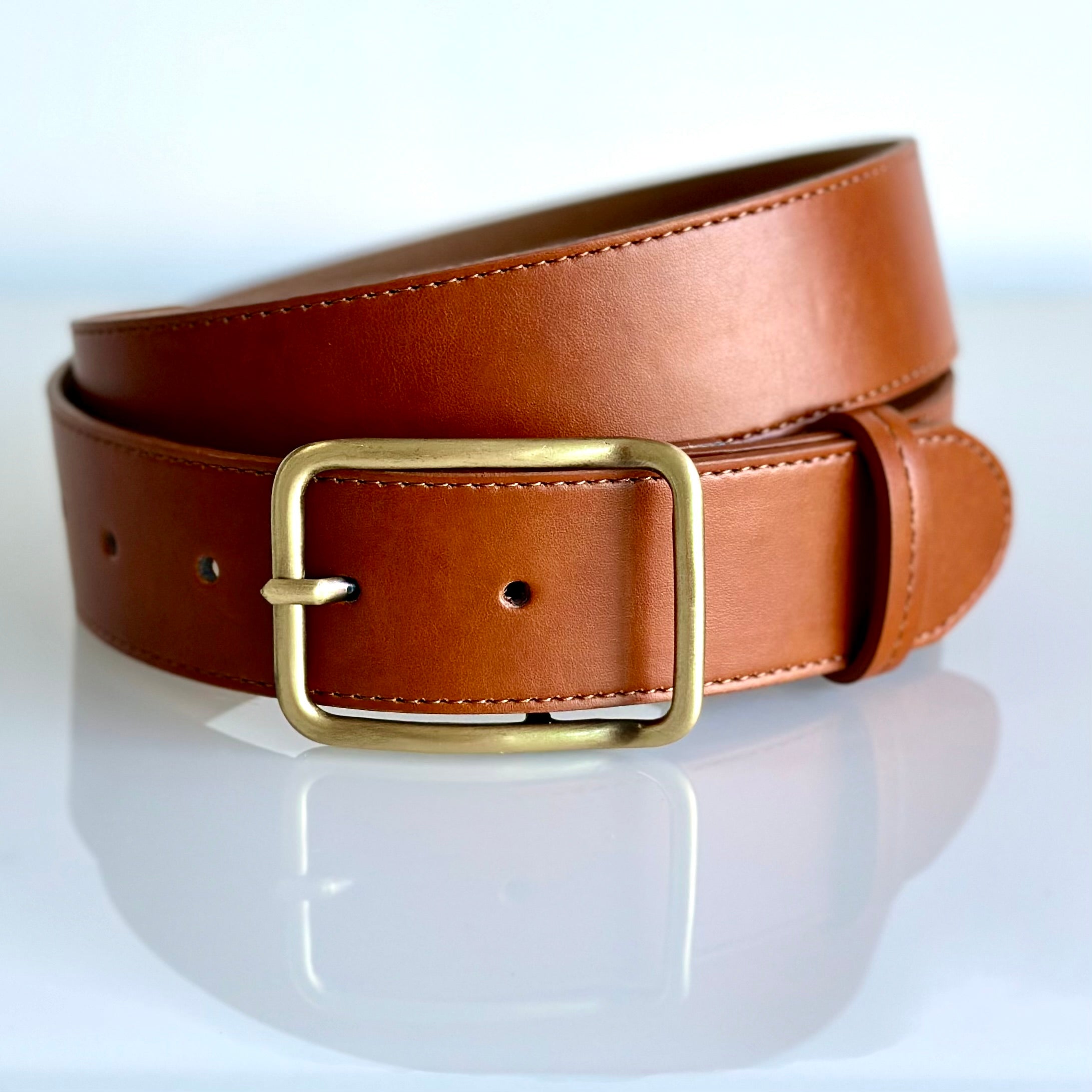 Lovely as usual
The belt is exactly what I was looking for. Lovely colour, simple. Thank you
Another great Bhava item!
I purchased the wide belt in the tan color last year and I absolutely love it. I also wear my Editor boots as much as I can now when it's chilly since purchasing them last winter. So - when I needed a new black belt to wear with jeans, of course I came here. It is so lovely! The quality, the style - it always comes together here. I will definitely purchase another item from Bhava again! Amazing customer service too.
Beautiful belt, runs small, great customer service
I wanted a belt to elevate my basic jeans look and this was perfect. It's a great width and goes with many different denim styles. The belt does run small - I'm a jean size 24 and the XS fit on the last hole, so I exchanged for the small which was a better fit for high waisted pants. If I'd wanted to wear with lower waist jeans, I'd probably even size up to a medium. The exchange was very easy. Customer service was great and prompt. I'm thinking of getting another and have recommended to many friends.
Beautiful belt!
This belt is beautiful! I was sad not to keep it but the sizing didn't work for this one. However, I'll definitely try another size in a different belt style later on. I did get the wider belt and that one was perfect. The quality was not the reason for my return and never is the issue with Bhava products : ) Always fantastic items from Bhava and love that they're all vegan leather and so thoughtfully curated.