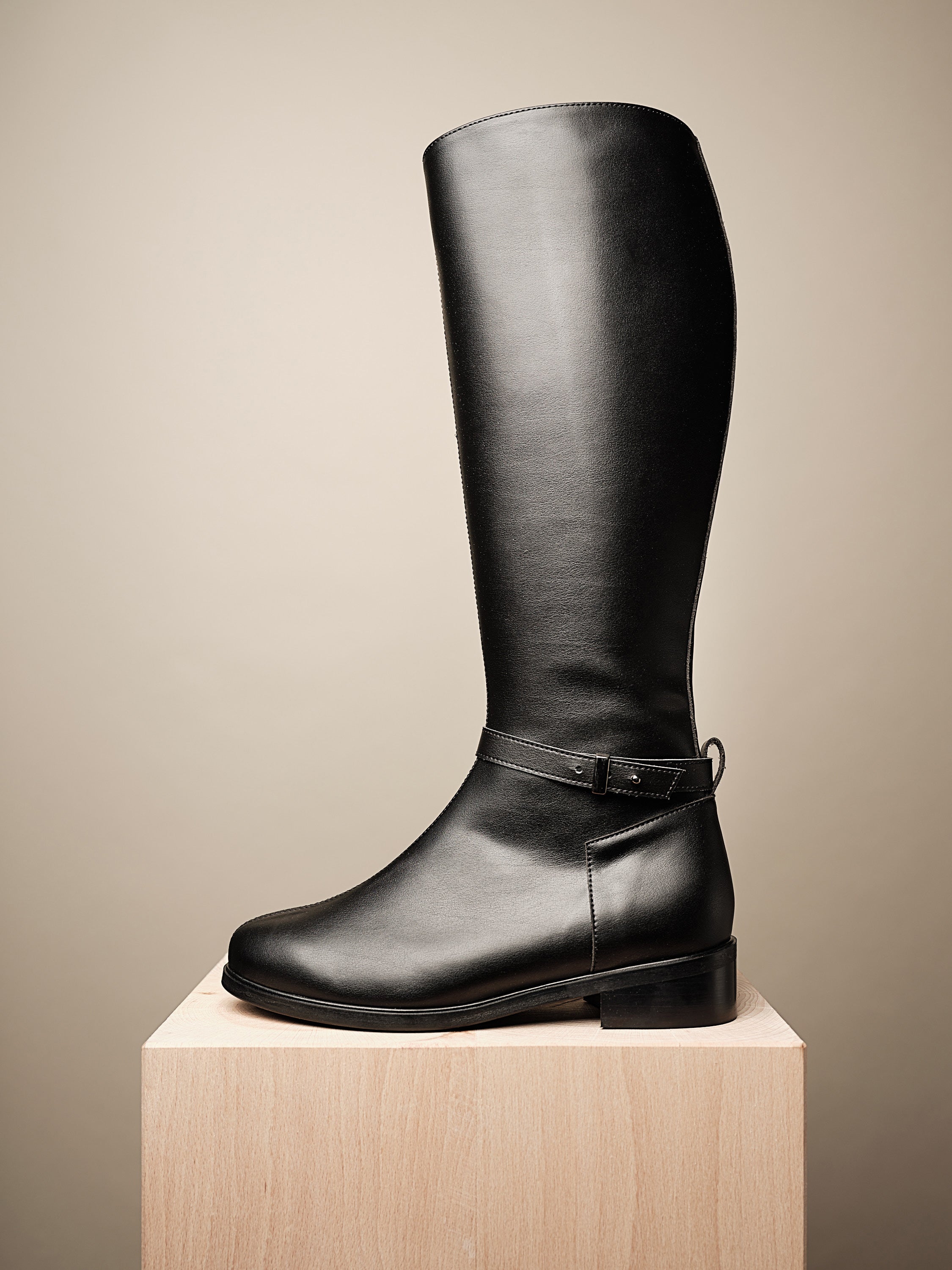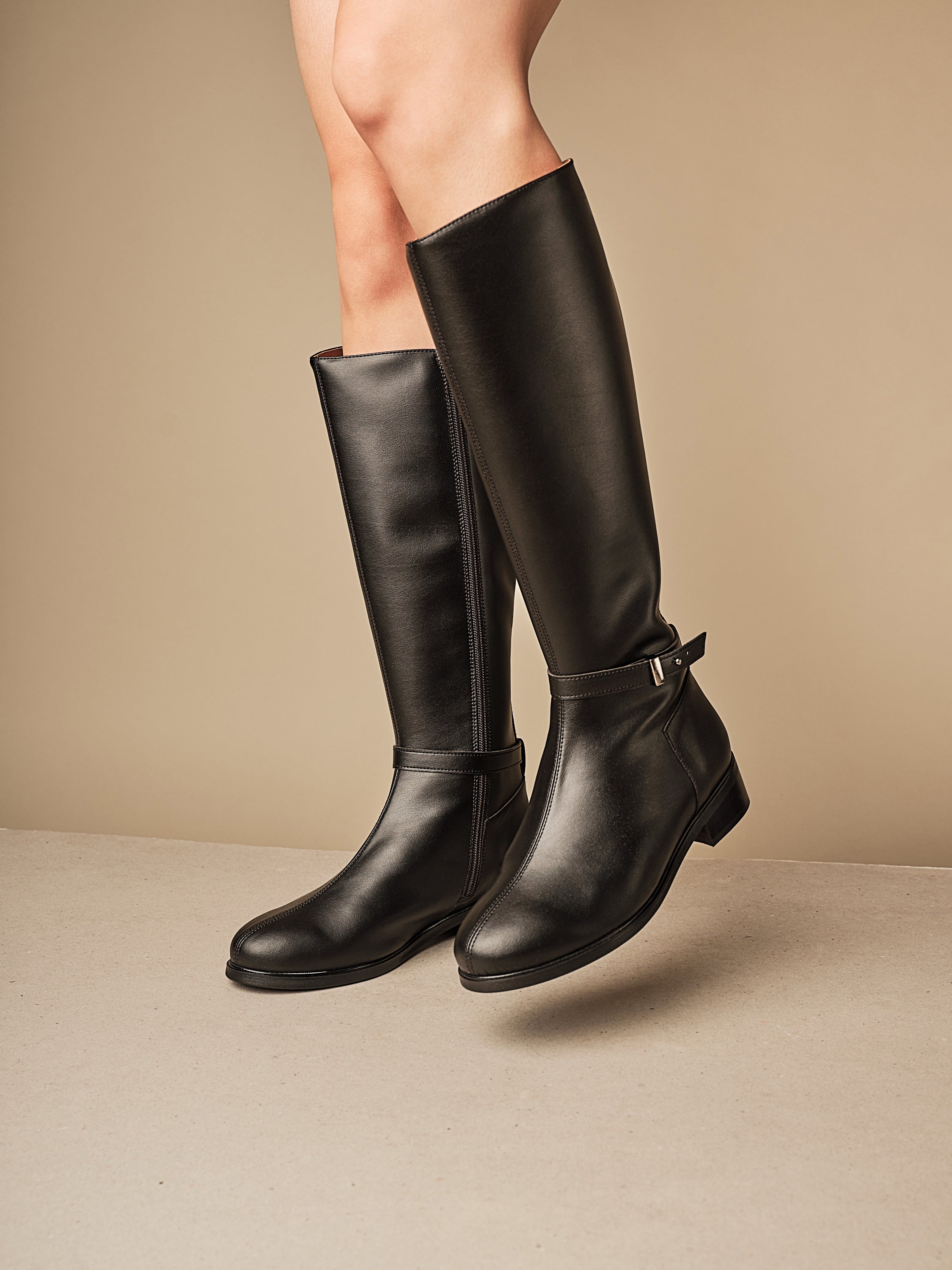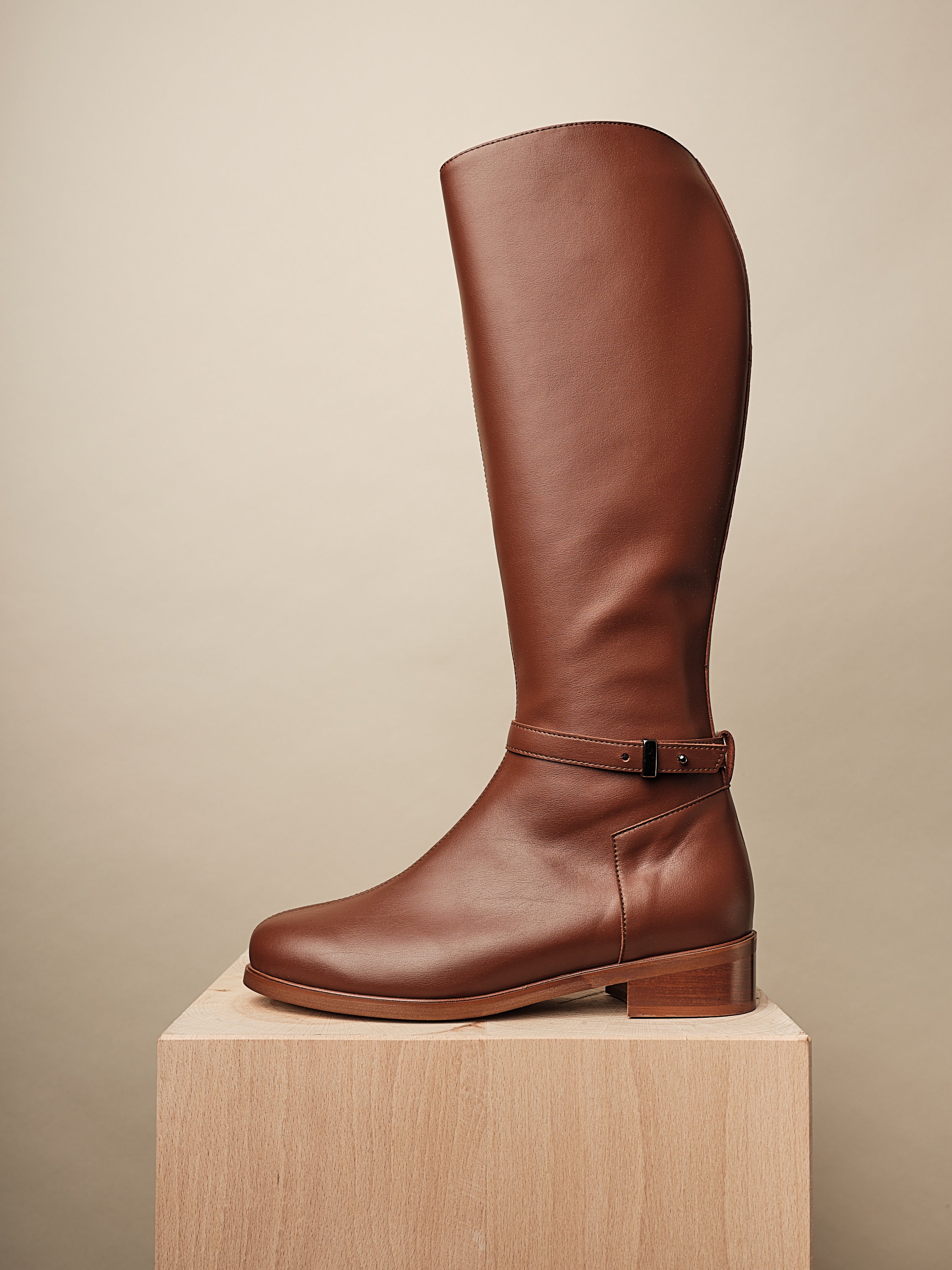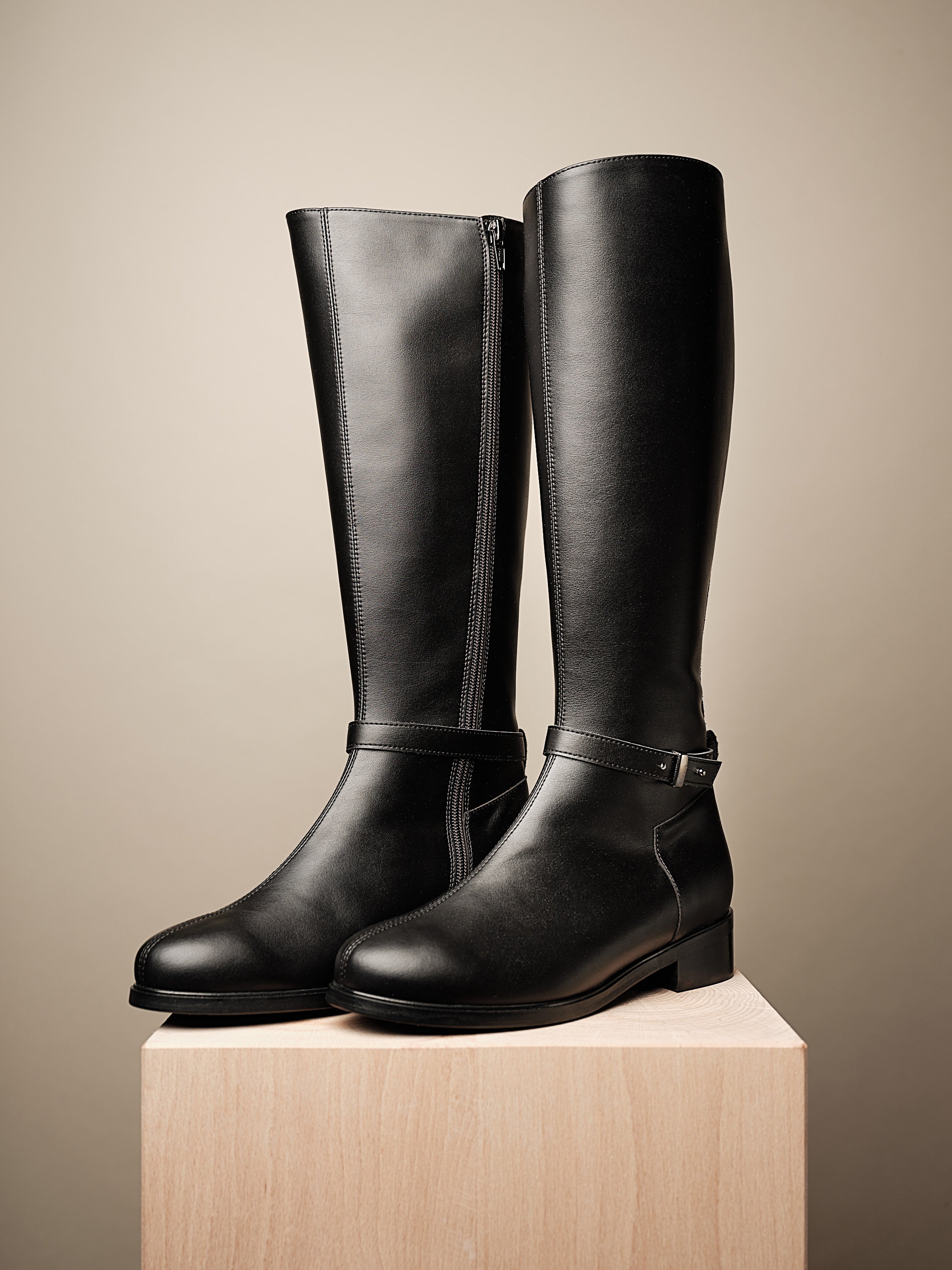 LAST CHANCE MEADOW KNEE BOOT
LAST CALL SALE!
A classic round toe and slick detailing make the elegant Meadow boot a timeless essential. Our most cushioned double cork interior and lengthening center seam make these boots as flattering as they are comfortable.

1 1/2" stacked heel

Breathable sustainable lining

Classic round toe
Detachable ankle strap
Fits true to size
Medium calf width ( similar fit as the Fargo)

Removable cork insole
1 in stock
1 in stock
Out of stock
Out of stock
SUSTAINABILITY

At Bhava, creating a premium footwear experience begins with sustainability.

Our shoes are small batch crafted in Spain where by generations of artisans. The design is in the details, from the choice of upper, and breathable eco-suede lining (all imported from Italy), to the European hardware.

 *Our Italian vegan leathers do not contain aromatic amines, PCP, formaldehyde, PVC, phthalates, azo-dyes, or chrome.
CARE

Here are some tips for taking care of your premium vegan items.

Store them properly when not wearing them. Keep them in their original box or a cloth shoe bag, stuffed with tissue paper to help them hold their shape. Store in a cool, dry place away from direct sunlight.
Clean them regularly. Use a soft cloth to remove dirt after each wear. Wipe them down with a damp cloth. Use a vegan leather cleaner or mild soap and water to clean the exterior if needed. Avoid submerging them in water.
Condition the material. Use a vegan leather conditioner every few months to keep the material supple. Rub it in with a soft cloth.
Protect them from moisture. Spray with a vegan waterproofing spray before wearing in rain or snow. It helps repel water. Reapply as needed.
Avoid direct heat. Don't place them near heat vents or in direct sunlight for long periods of time. The heat can dry out and crack vegan leather.
Get minor repairs. Take them to a cobbler right away if you notice any tears or damage. It's easier to fix small issues before they worsen.
Consider adding rubber soles. Having a cobbler add non-slip rubber soles can help extend the life of the boots and improve traction.

With proper care and storage, your vegan boots can last for years. Be gentle, clean and condition them regularly, and protect them from moisture and heat damage. Investing in some vegan care supplies helps keep them in top condition.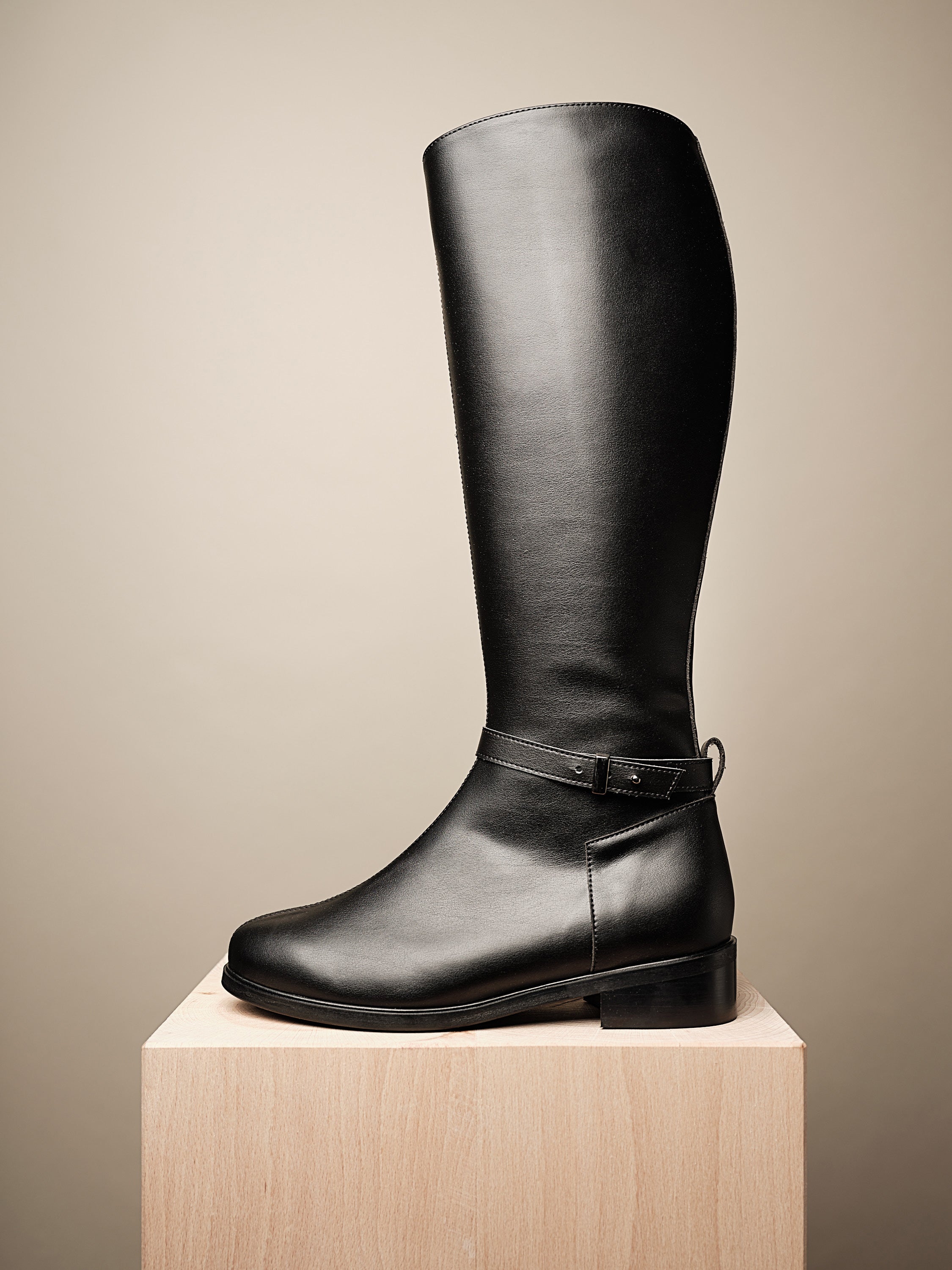 LAST CHANCE MEADOW KNEE BOOT
Sale price

$199.00 USD
Regular price

$299.00 USD
Choose options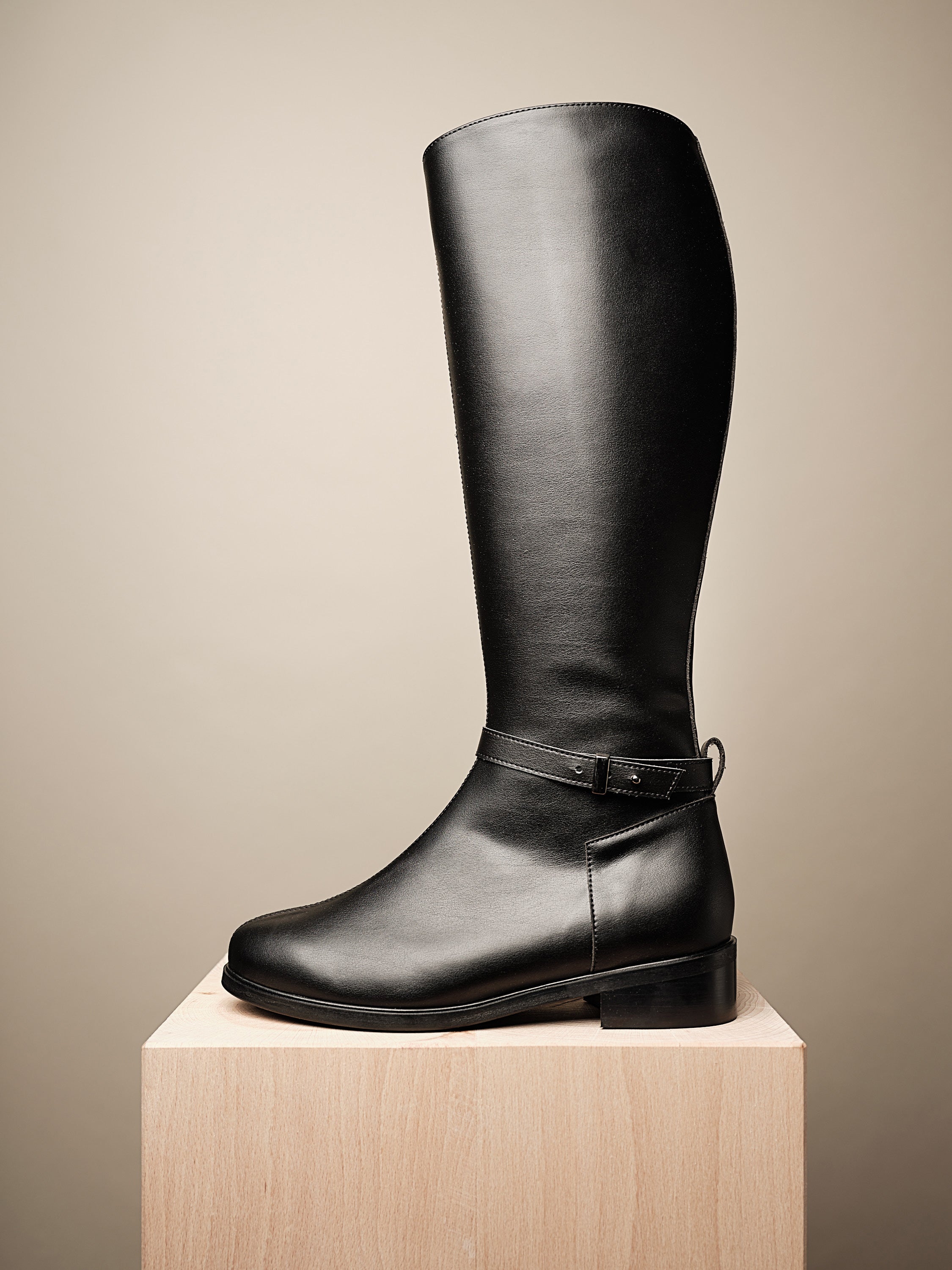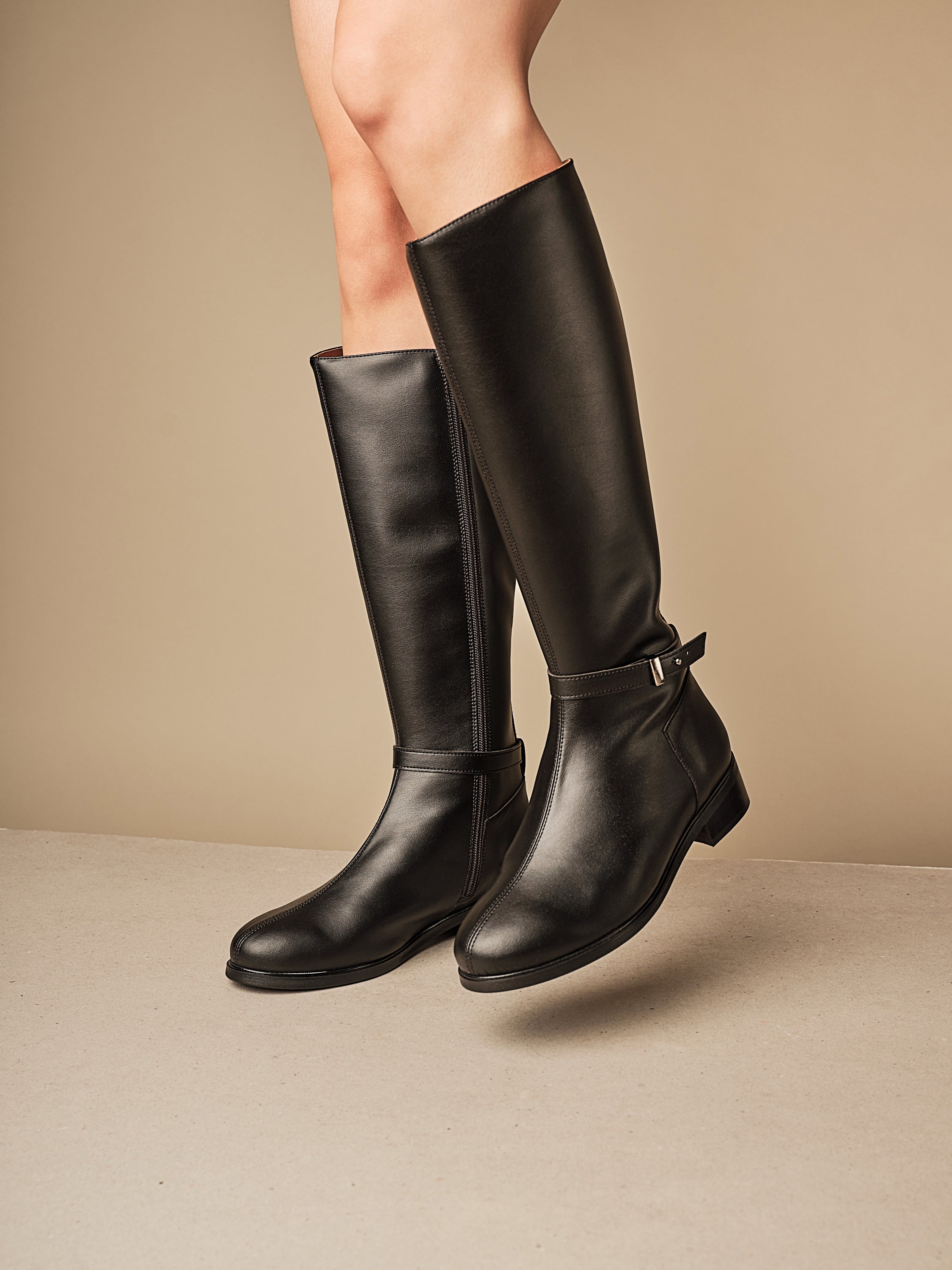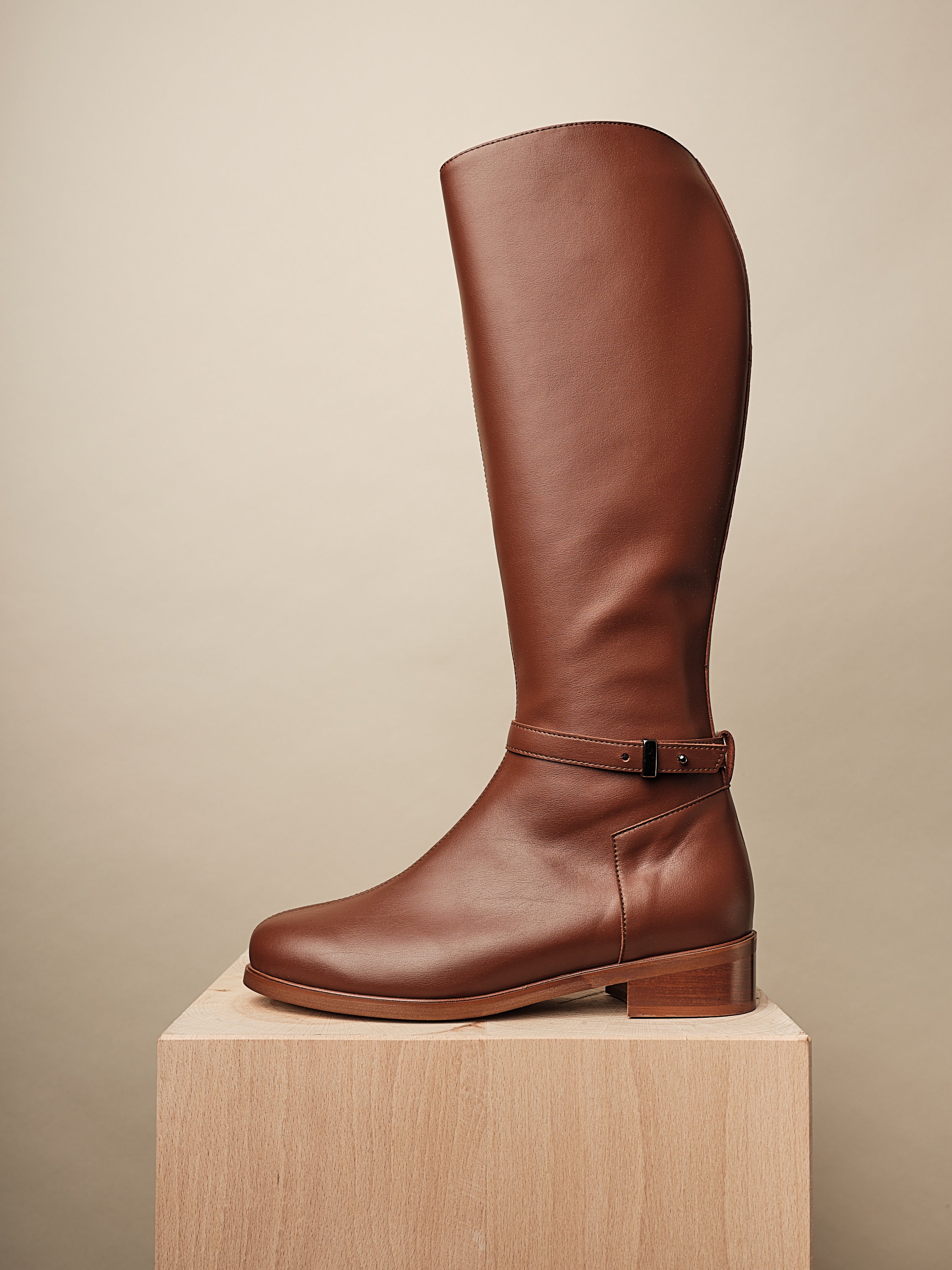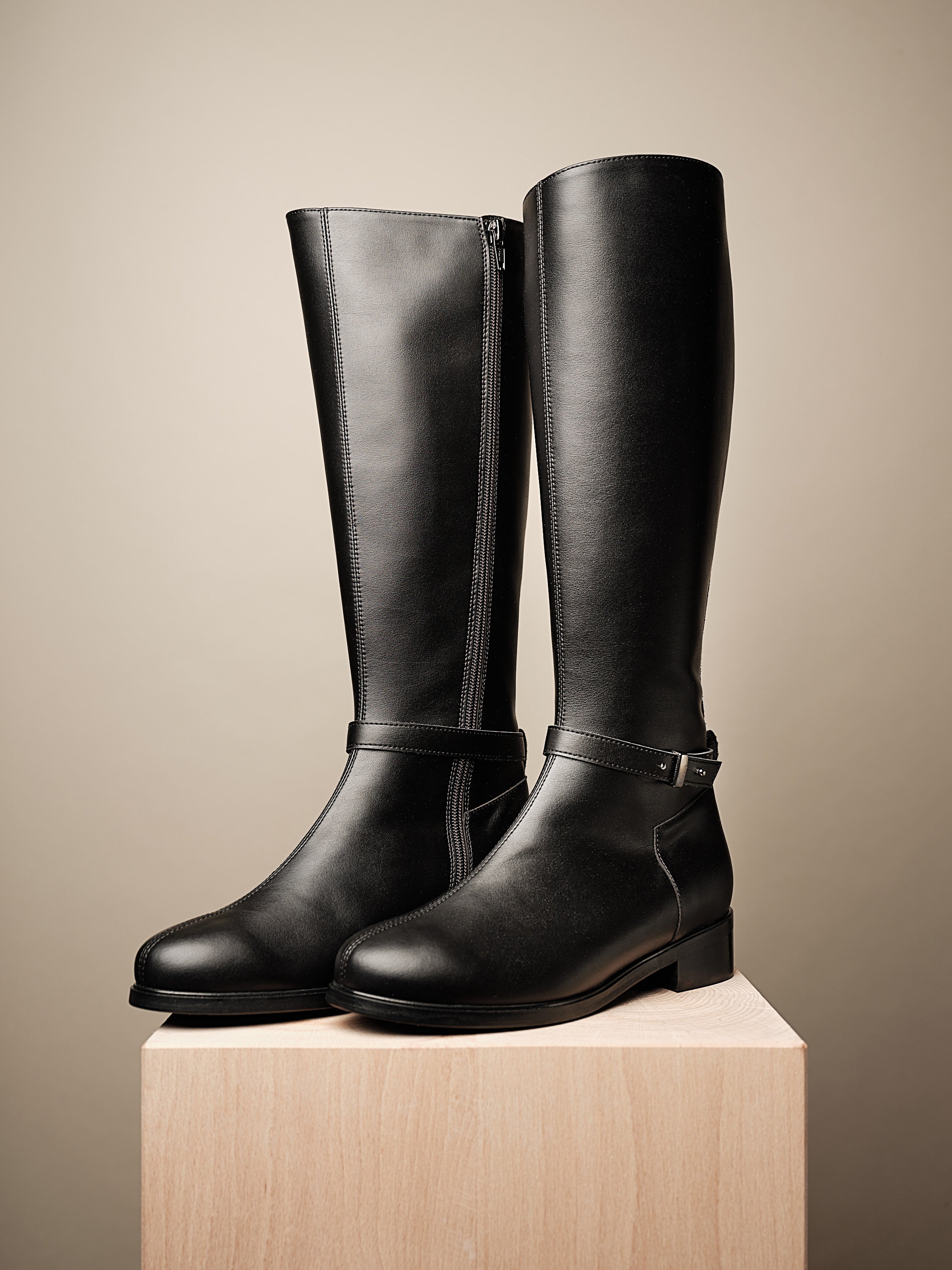 Sale price

$199.00 USD
Regular price

$299.00 USD
(/)
View details
Size didn't work but gorgeous boots
Unfortunately I couldn't get the right side for myself with these but they're so nice and well-made! I'd definitely try other boots in other stiles. The mid calf pair I have are one of my favorites. Quality is always fantastic with Bhava!
Beautiful, versatile, and sustainable
I am so grateful to Francisca for creating the Meadow boots, another beautiful, versatile, and sustainable offering from BHAVA. I have gotten a lot of wear out of them the past two years, including last weekend when the Meadow boots accompanied me during more than 10 hours of pain-free walking throughout New York City. The Meadow boots never disappoint!
Timeless boots and excellent customer service
After my beloved, but fast-fashion boots fell apart, I've been searching for vegan boots with just a bit of heel height that I can wear all day long while running errands, traveling, or just for leisure in any type of weather without getting wet feet…
I first ordered the Fargo but decided to exchange it for the Meadow boot. The communication and service was professional and fast; return and shipping took less than a week.
I'm very satisfied with my decision, though I wish there was more information about what the vegan leather is actually made out of (I assume it's petroleum based?).
These boots a sleek, style is forever timeless, and fit to virtually any clothing. They were comfortable from the start and I can already wear them for hours out and about, though I imagine they will get even softer over time. And so far, they beat any rain and mud. Great craftsmanship, beautiful material, and I love the attention to detail with the removable strap, changeable insoles, and storage bags.
I hope they'll last forever :)
Lovely materials, quality craftmanship
Gorgeous boots that I hope will be very worth the investment. I've been vegan for years and had trouble finding a knee high non-leather boot that would be comfortable enough to wear walking through the city and would look nice enough to wear with skirts and dresses. These work; the material is nice, the footbed is comfortable and has room for a different cushioned insole if I wanted to switch it out, and they're big enough to wear with knee socks but not so large that they look like cowboy boots if I wear them over tights.
Absolutely lovely
These are such beautiful boots. Gorgeous structure and materials put together with care. I love the detachable strap and extra winter insoles. The shaft is about 16" so if you are short like me (5'0" about 25.5" inseam) they will come up high. For me they hit right under my knee but luckily do not interfere with where my knee bends. There is a small gap between the side of my leg and the boot at the very top since these are cut for the shape of a longer leg but if tucking denim in or wearing with a midi skirt you don't notice that. I did put heel lifts inside to minimize the height and gap slightly. As always the Bhava insole is so incredibly comfortable. I love how sleek these are and expensive they look.