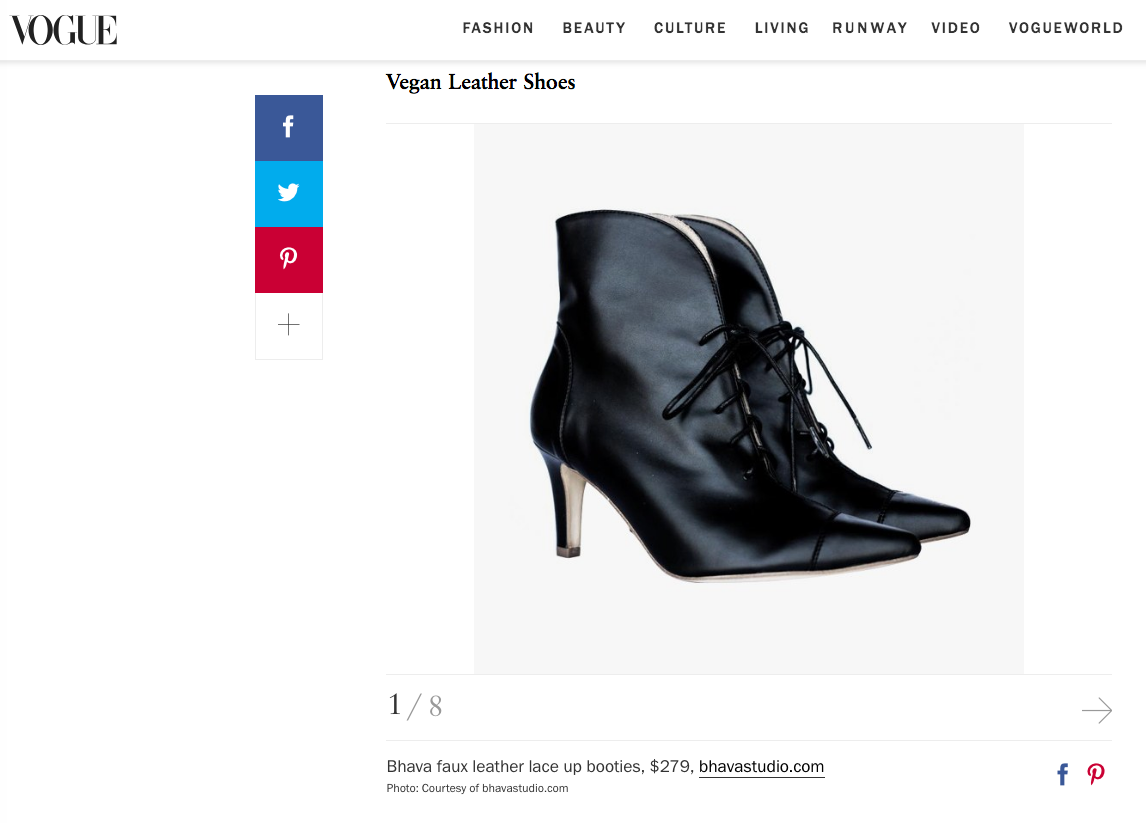 Faux Real: 23 Vegan Bags, Shoes, and Jackets for Your Fall Wish List
Wow, so excited to finally get some support from the mainstream fashion world! Our Paris booties are the first boots featured in their Fall Wish List! And on my Bday September 25!!! 
"...the most covetable vegan leather shoes, bags, and jackets to buy up now and help move fashion forward."