Article: The Perfect Vegan Heels: 5 Gorgeous Options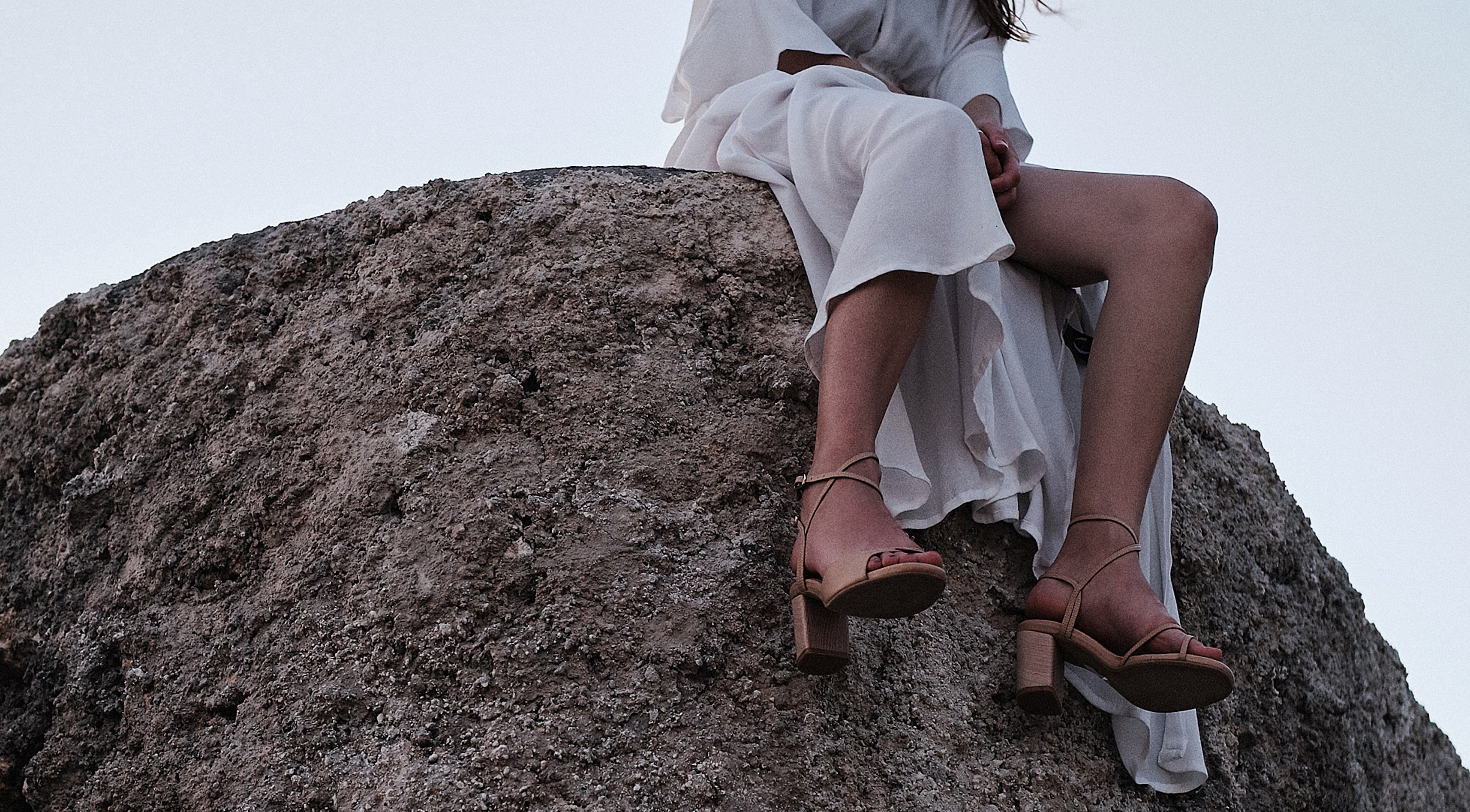 The Perfect Vegan Heels: 5 Gorgeous Options
Need new heels? To help you find the perfect pair, I've rounded up five of my favorite designs. Whether it's a wedding, birthday, or a work get together, rest assured you will be prepared as these heels are as comfy as it gets. As always, BHAVA vegan shoes are environmentally friendly, artisan crafted in Spain and cruelty-free, no need for compromise!
1. The AMBER Vegan Sandal
The Amber strappy sandal has the ideal block heel for dancing the night away. Just a hint of disco-era inspiration for this slinky vegan sandal. This vegan shoe has a cork cushioned foot bed and artisan wood block heel. Comfort, lux, and sustainability, no compromises with this cruelty-free sandal!
Click to see the Amber vegan block heel sandal
2. The DONNA Vegan Clog
The classic vegan clog gets an of-the-moment update with the addition of a chunky platform. The Donna clogs are perfect for a more casual setting. The wooden heel and platform make them sturdy and comfortable, while the woven detail adds a touch of artisan luxury. This is not your average clog however as I designed this custom artisan crafted heel to incorporate a detachable cork insole for hours of pain free support and years of durability!
Click to see the DONNA vegan platform clogs
3. The SONIA Vegan Glamour T-Strap Heels
The flapper inspired Sonia vegan pump is especially glam in silver. The t-strap keeps your foot secure and the low heel makes walking a breeze. You'll love how these shoes make you feel: confident, stylish, and comfortable. Each strip was hand cut and sewn by our master artisans, the process was super tedious, so this will be our last season carrying this beloved style.
Click to see SONIA vegan T-Strap heel
4. The BLAIR Vegan Classic Pumps
You can't go wrong with a timeless pair of vegan pumps. Whether you're headed to the office or out to dinner, these cruelty-free heels are perfect for any occasion.  Pair your BLAIR heels with a classic LBD and you'll be sure to turn heads. For a more casual look, wear them with jeans. This elegant vegan heel can be dressed up or down, making it a versatile addition to your wardrobe.
Click to see the BLAIR classic vegan pump
5. The LILA Vegan Wedge
The Lila vegan wedge also features our exclusive removable cork insole. This style is a favorite for a modern and minimal approach. The wedge heel provides stability and comfort while the ankle strap keeps your foot secure. The low profile and natural wood wedge make it a versatile sandal that can be dressed up or down, from an outdoor concert to a romantic dinner, this vegan sandal has got your covered.
Click to see the LILA vegan wedge clog

No matter what you're looking for, I'm sure you'll find the perfect vegan party heel among these five gorgeous options. If you have any questions about fit feel free to reach out support@bhavastudio.com

Thanks for reading!
XOXO,
Francisca

PS: If you're looking for more Spring inspiration, be sure to check out our entire collection of vegan heels. Finally, be sure to sign up for our newsletter so you never miss a new arrival update or VIP Sale event!

Share you #bhavavegsanstyle on Instagram and you might just be featured!