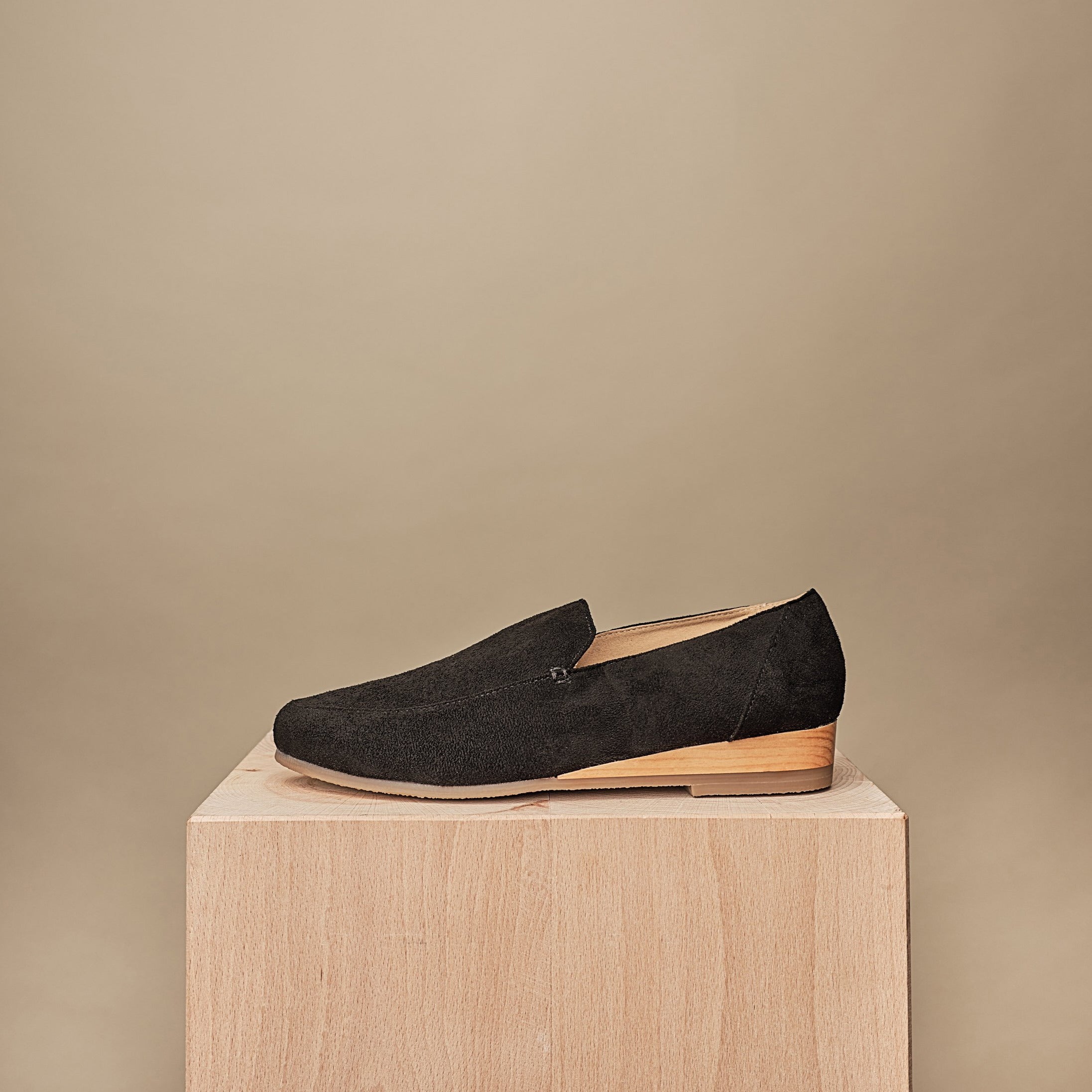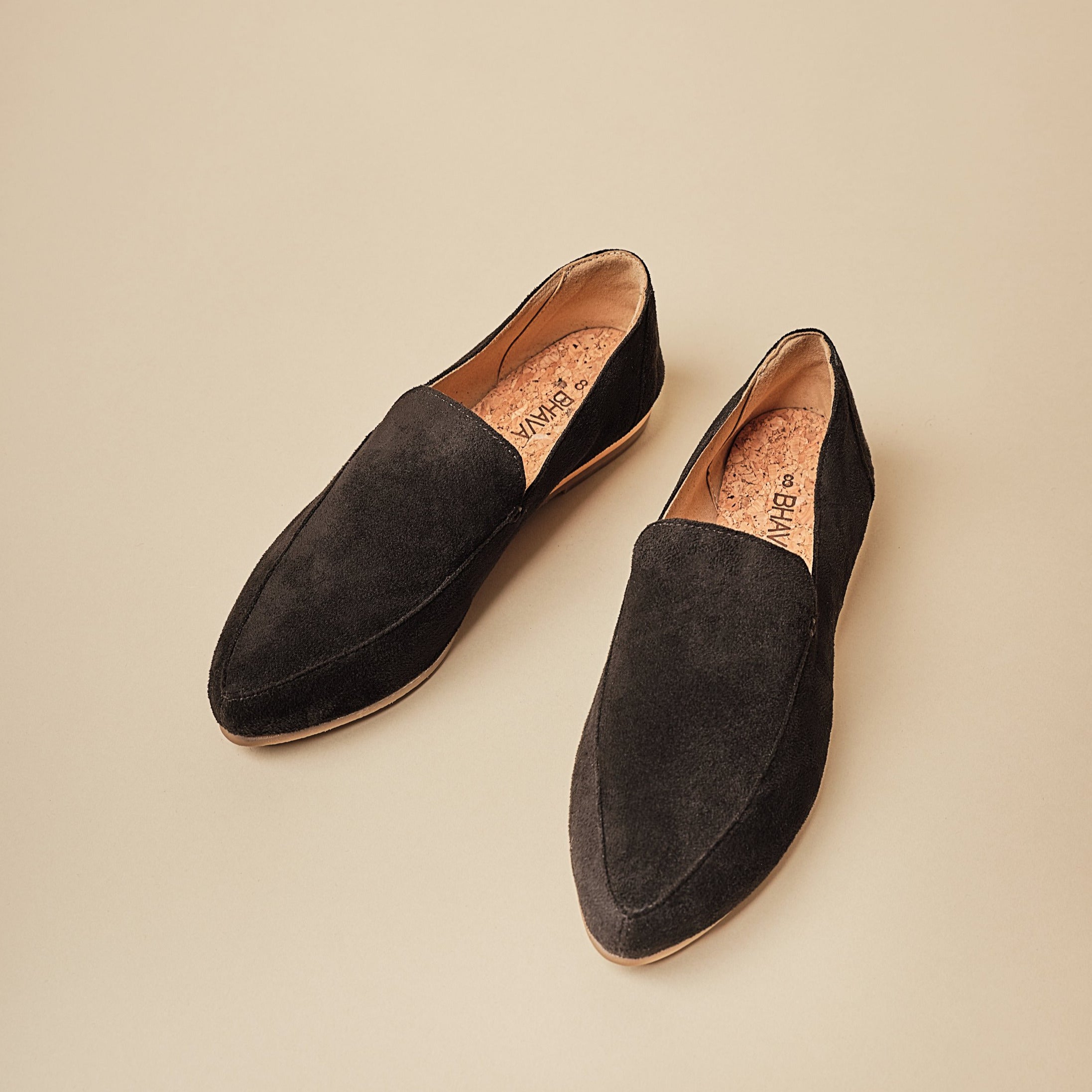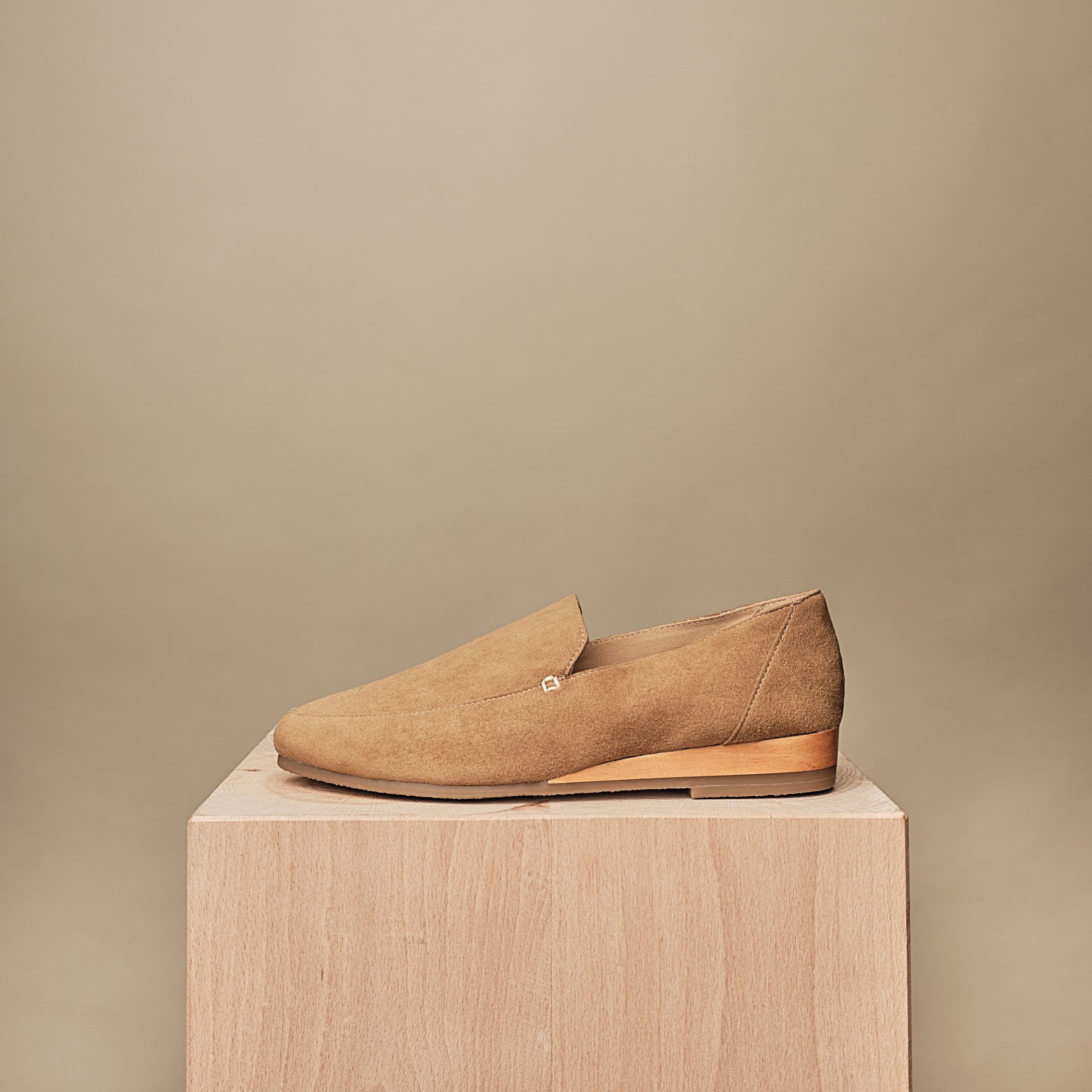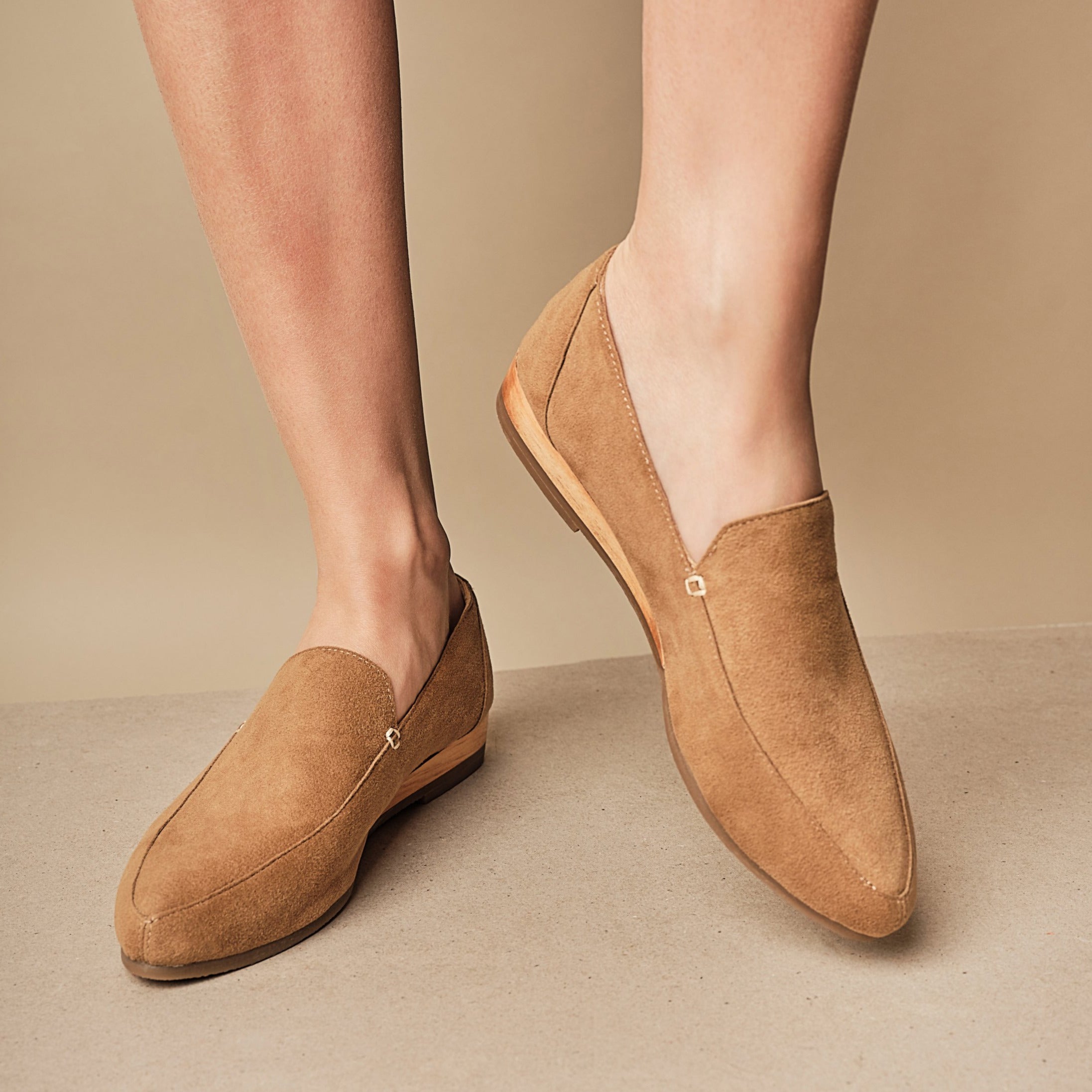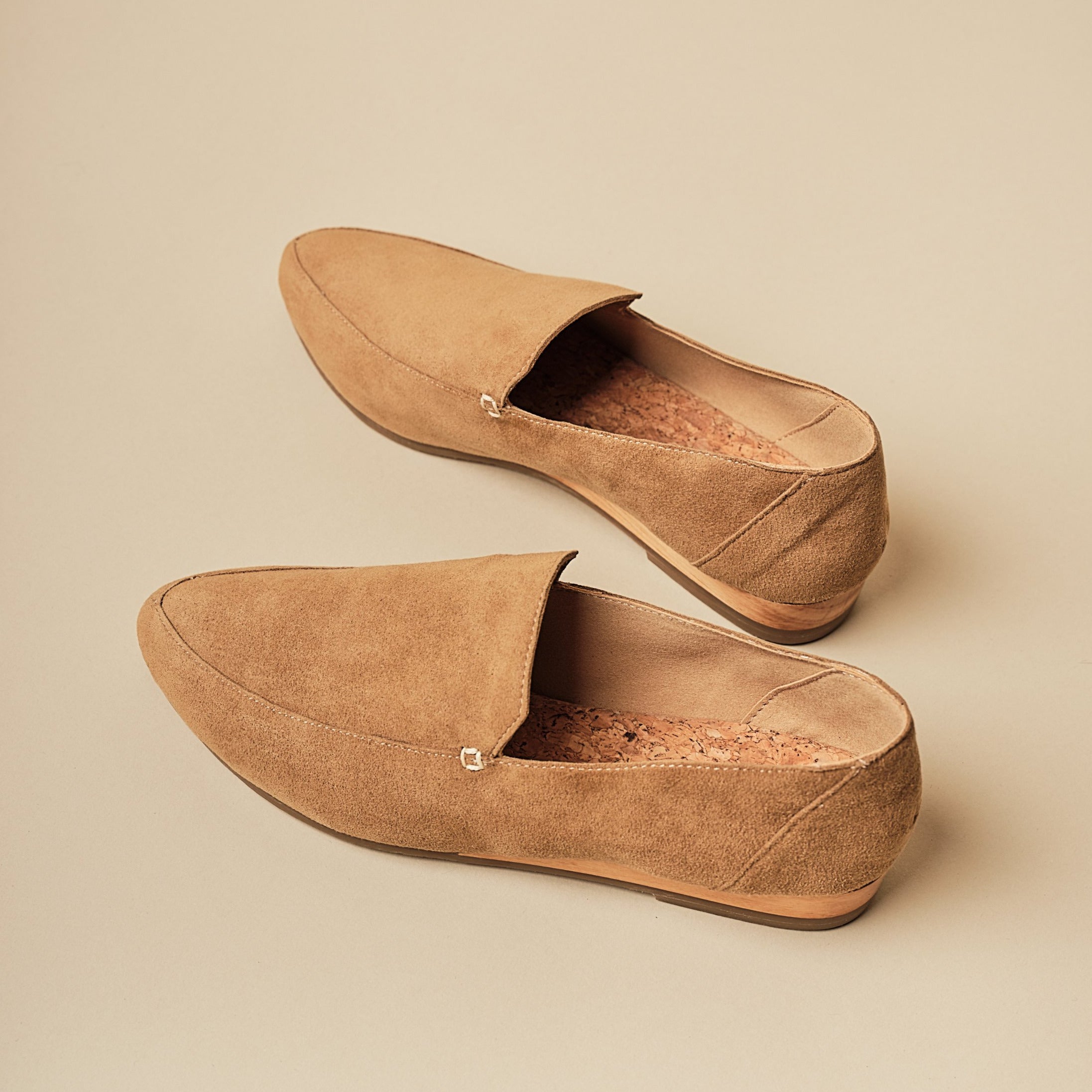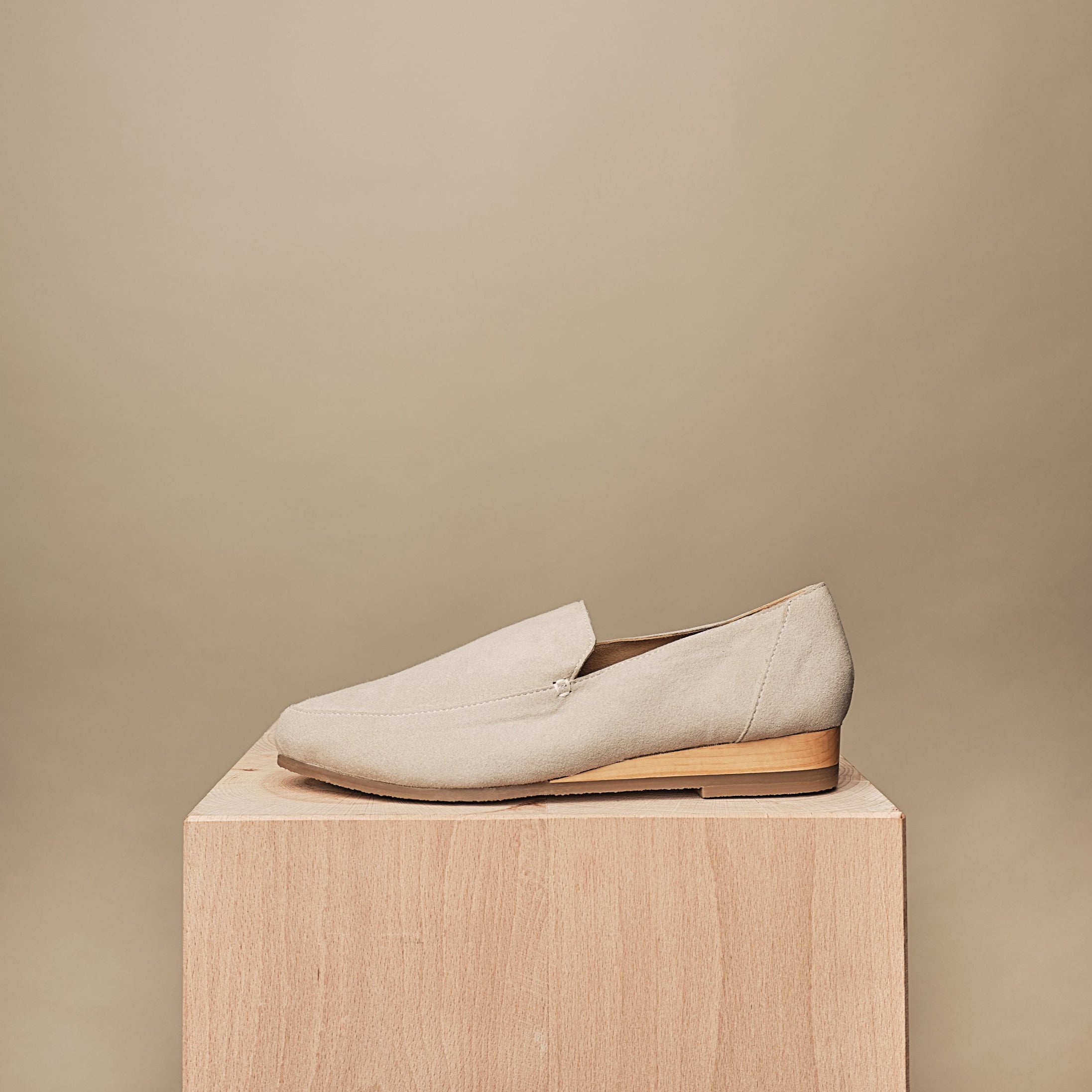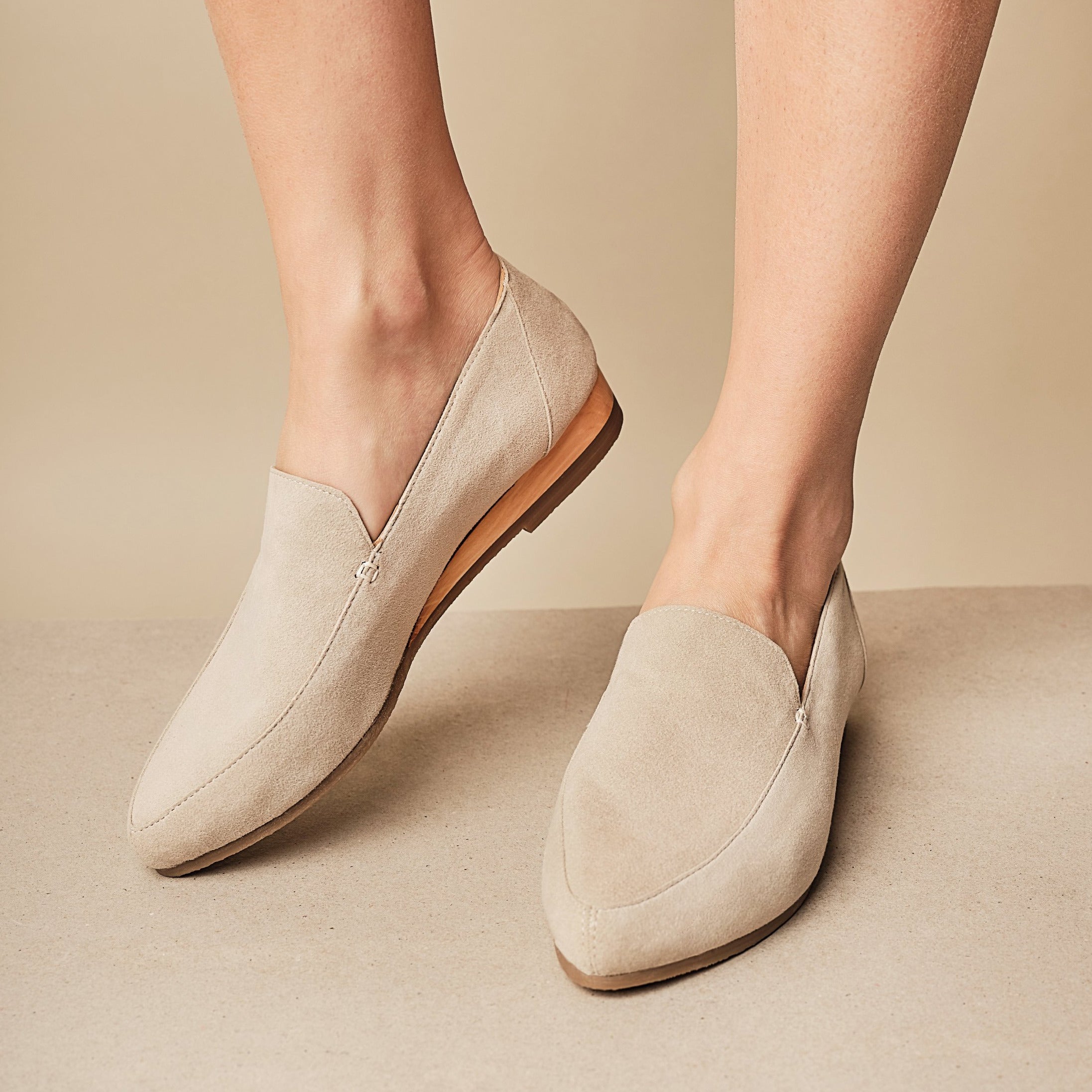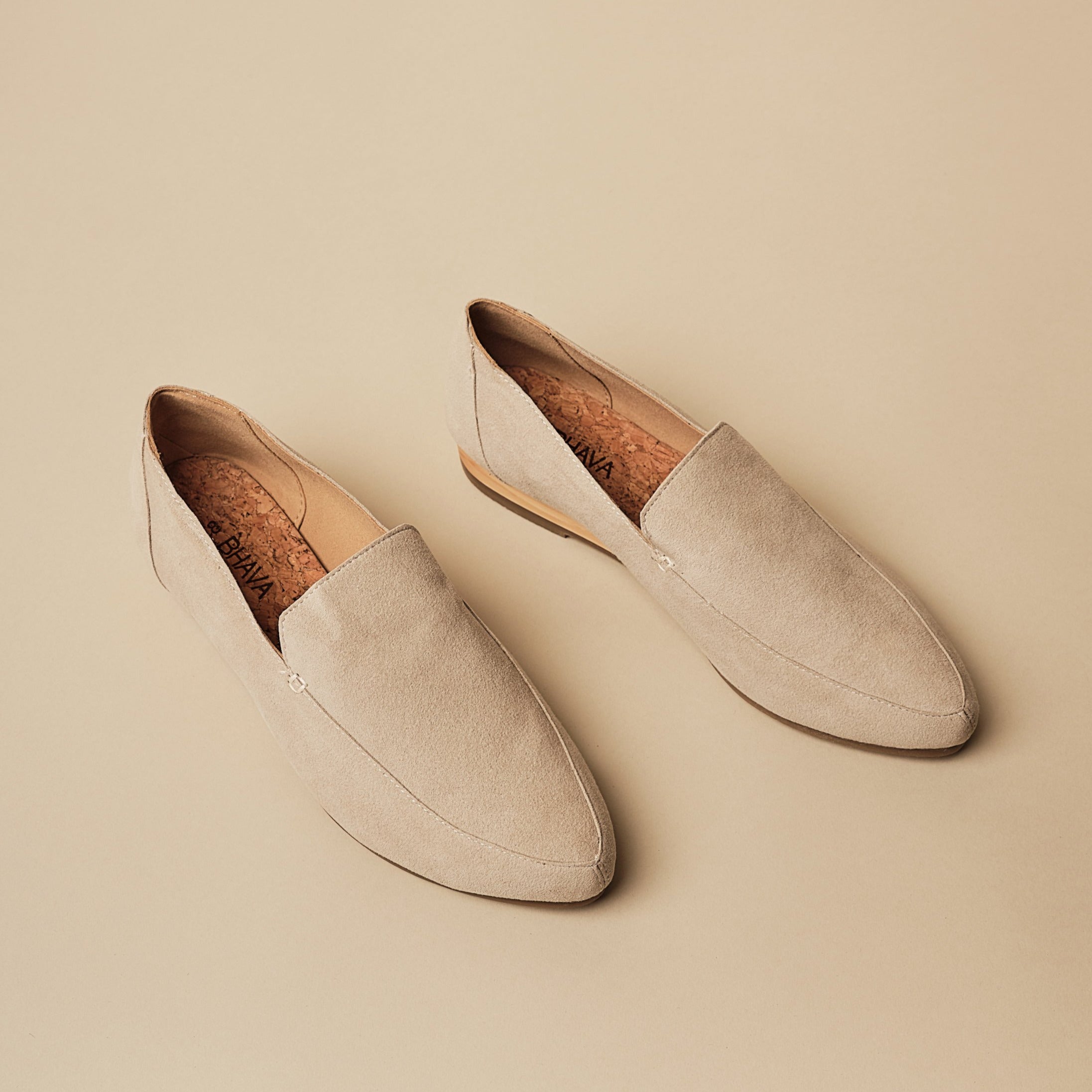 Sunday Soft Loafer
SUNDAY LOAFER FEATURES:
    •    Luxury Eco-Ultrasuede upper.
    •    Soft construction for premium comfort.
    •    Natural cork insole.
    •    Artisan crafted mini wedge wood heel.
    •    Non-slip rubber grip sole.
    •    Heel Height: 1/2"
    •    Fit runs small.
Please e-mail us at support@bhavastudio.com for any questions regarding proper size and fit.    
2 in stock
2 in stock
1 in stock
1 in stock
1 in stock
1 in stock
2 in stock
Out of stock
SUSTAINABILITY

At Bhava, creating a premium footwear experience begins with sustainability.

Our shoes are small batch crafted in Spain where by generations of artisans. The design is in the details, from the choice of upper, and breathable eco-suede lining (all imported from Italy), to the European hardware.

 *Our Italian vegan leathers do not contain aromatic amines, PCP, formaldehyde, PVC, phthalates, azo-dyes, or chrome.
CARE

Here are some tips for taking care of your premium vegan items.

Store them properly when not wearing them. Keep them in their original box or a cloth shoe bag, stuffed with tissue paper to help them hold their shape. Store in a cool, dry place away from direct sunlight.
Clean them regularly. Use a soft cloth to remove dirt after each wear. Wipe them down with a damp cloth. Use a vegan leather cleaner or mild soap and water to clean the exterior if needed. Avoid submerging them in water.
Condition the material. Use a vegan leather conditioner every few months to keep the material supple. Rub it in with a soft cloth.
Protect them from moisture. Spray with a vegan waterproofing spray before wearing in rain or snow. It helps repel water. Reapply as needed.
Avoid direct heat. Don't place them near heat vents or in direct sunlight for long periods of time. The heat can dry out and crack vegan leather.
Get minor repairs. Take them to a cobbler right away if you notice any tears or damage. It's easier to fix small issues before they worsen.
Consider adding rubber soles. Having a cobbler add non-slip rubber soles can help extend the life of the boots and improve traction.

With proper care and storage, your vegan boots can last for years. Be gentle, clean and condition them regularly, and protect them from moisture and heat damage. Investing in some vegan care supplies helps keep them in top condition.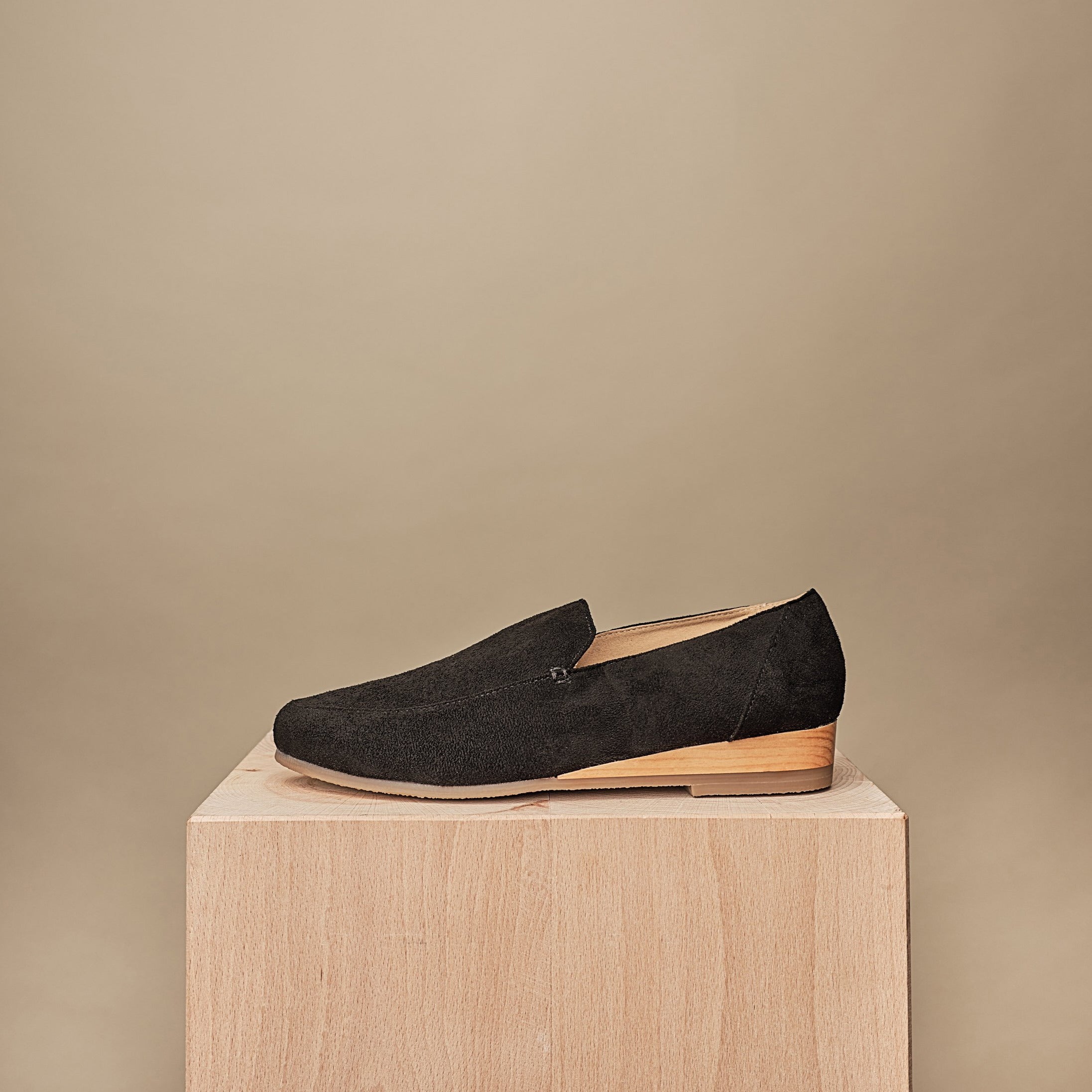 Sunday Soft Loafer
Sale price

$195.00 USD
Regular price
Choose options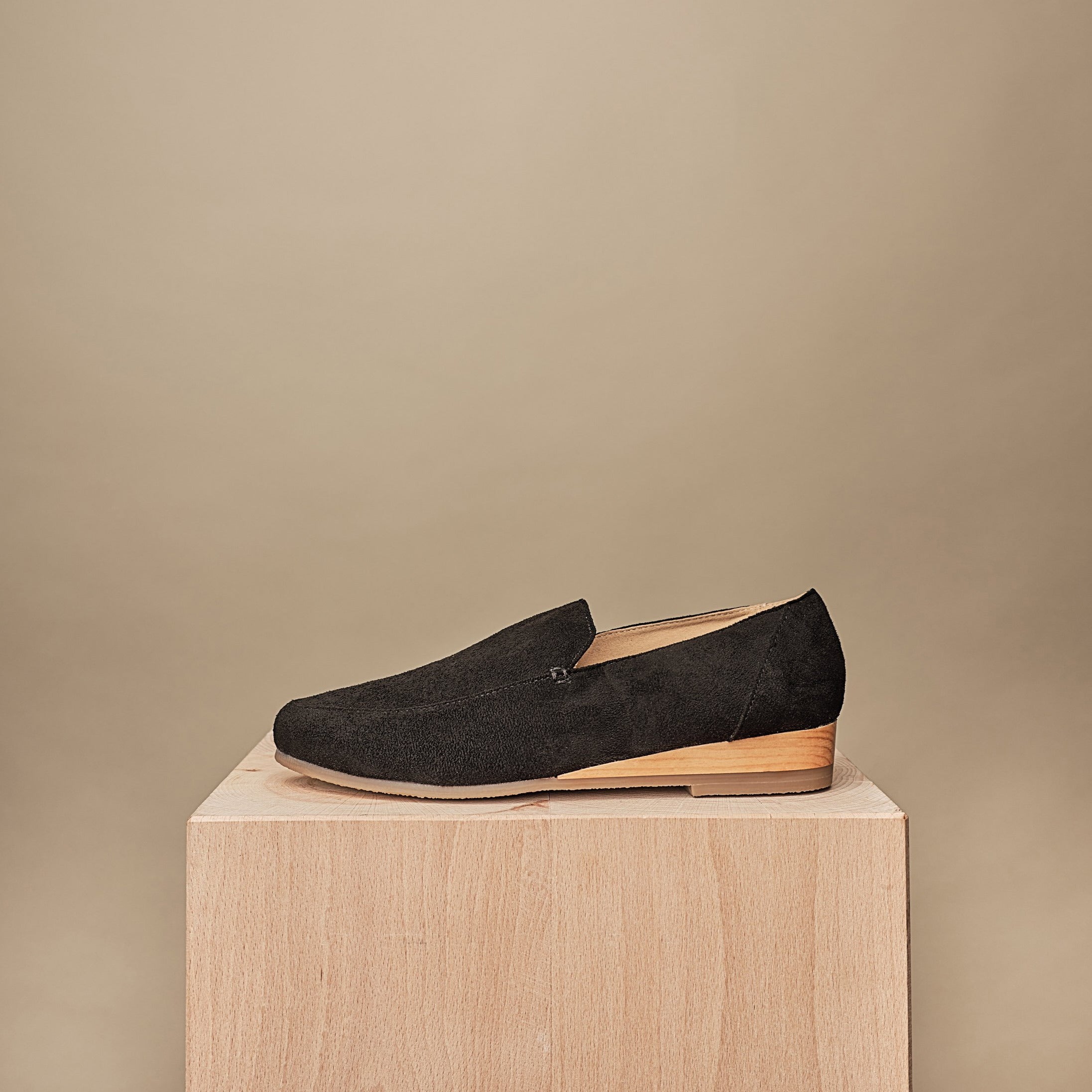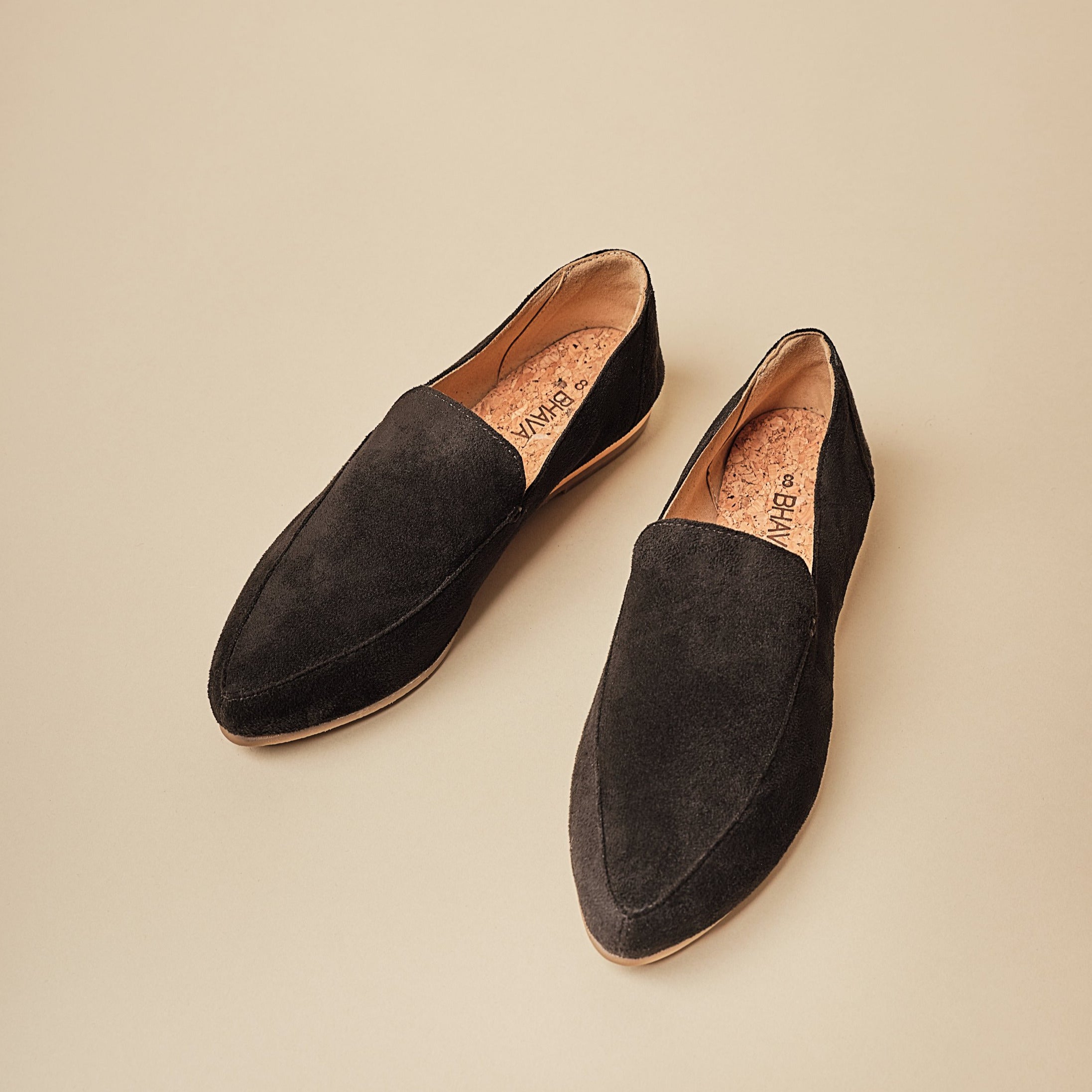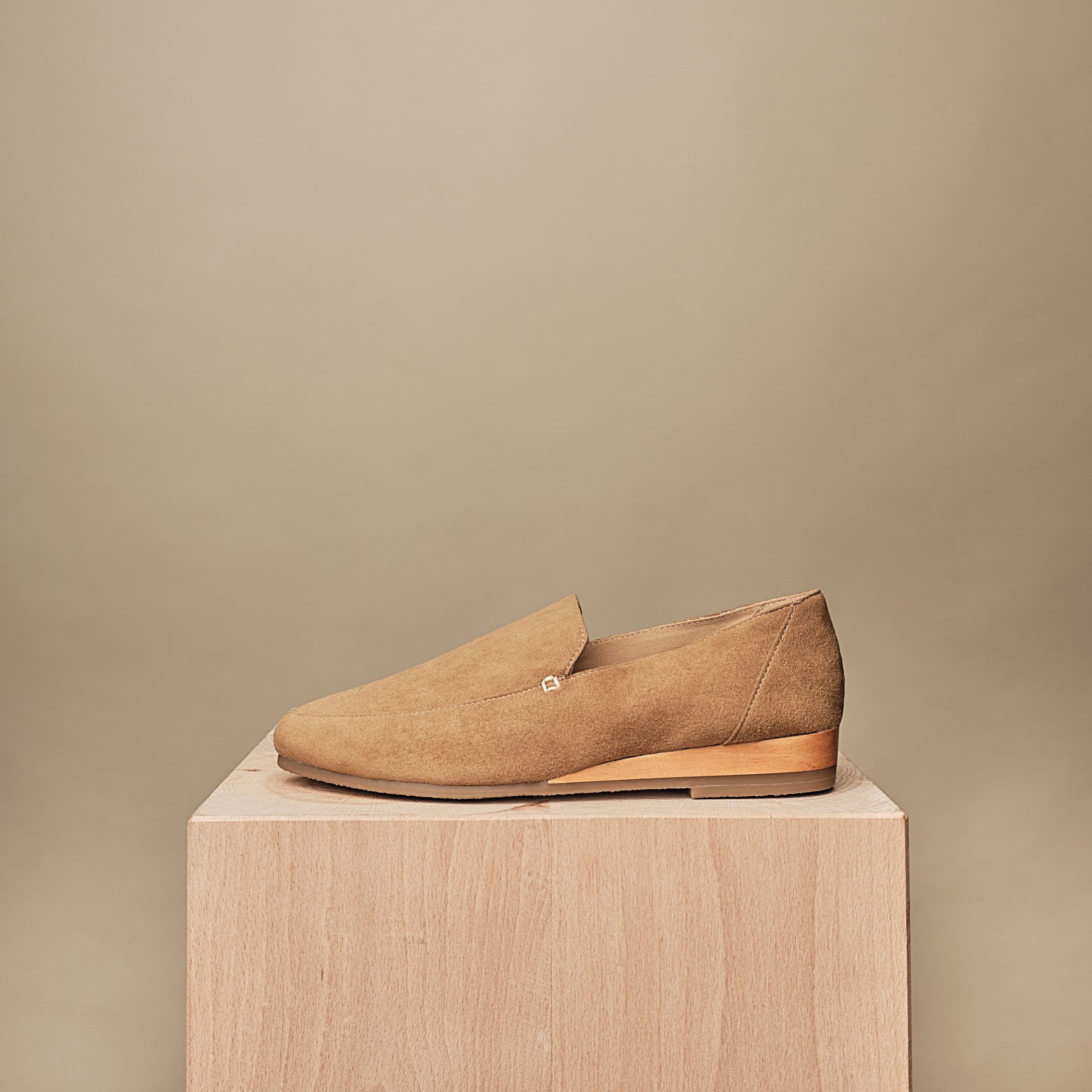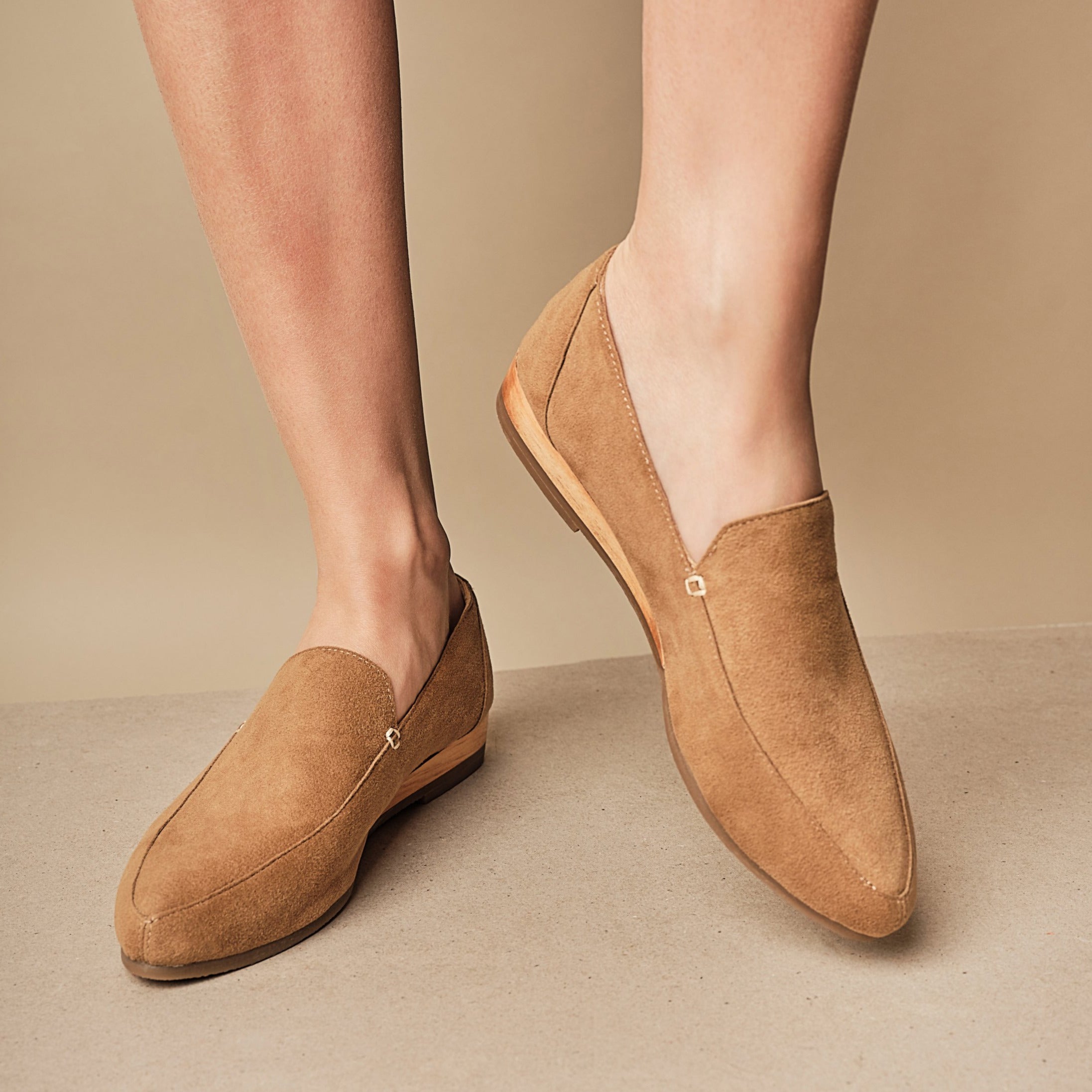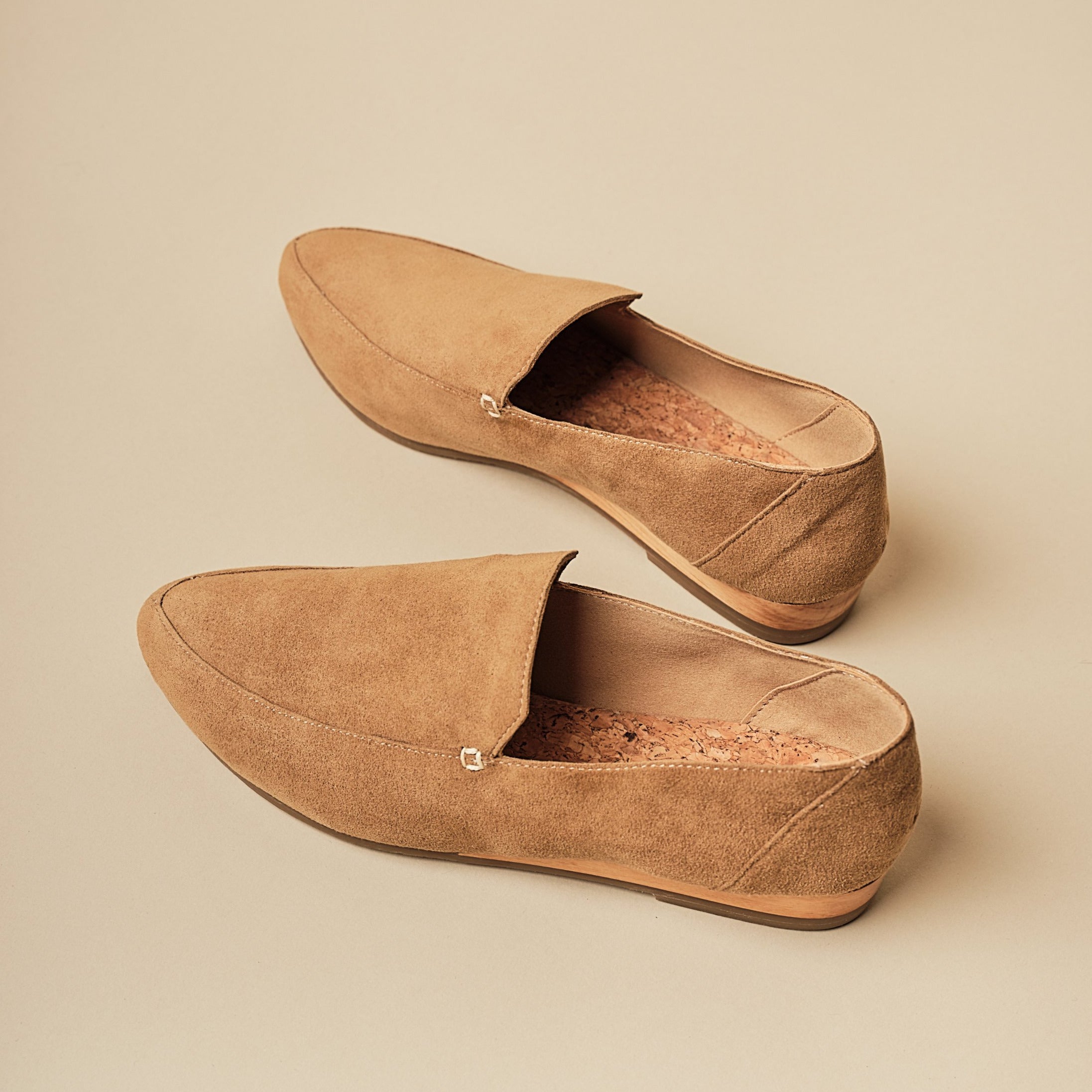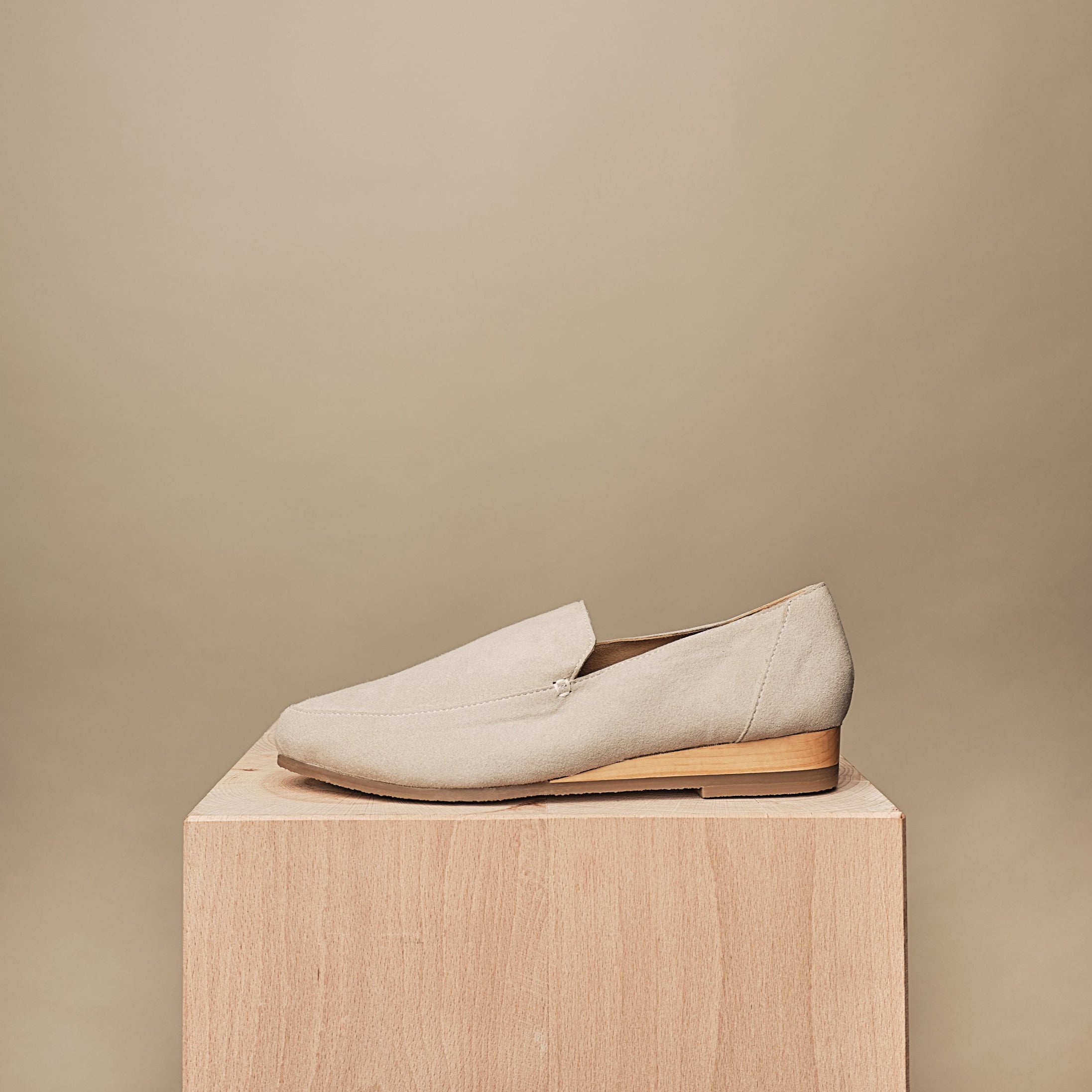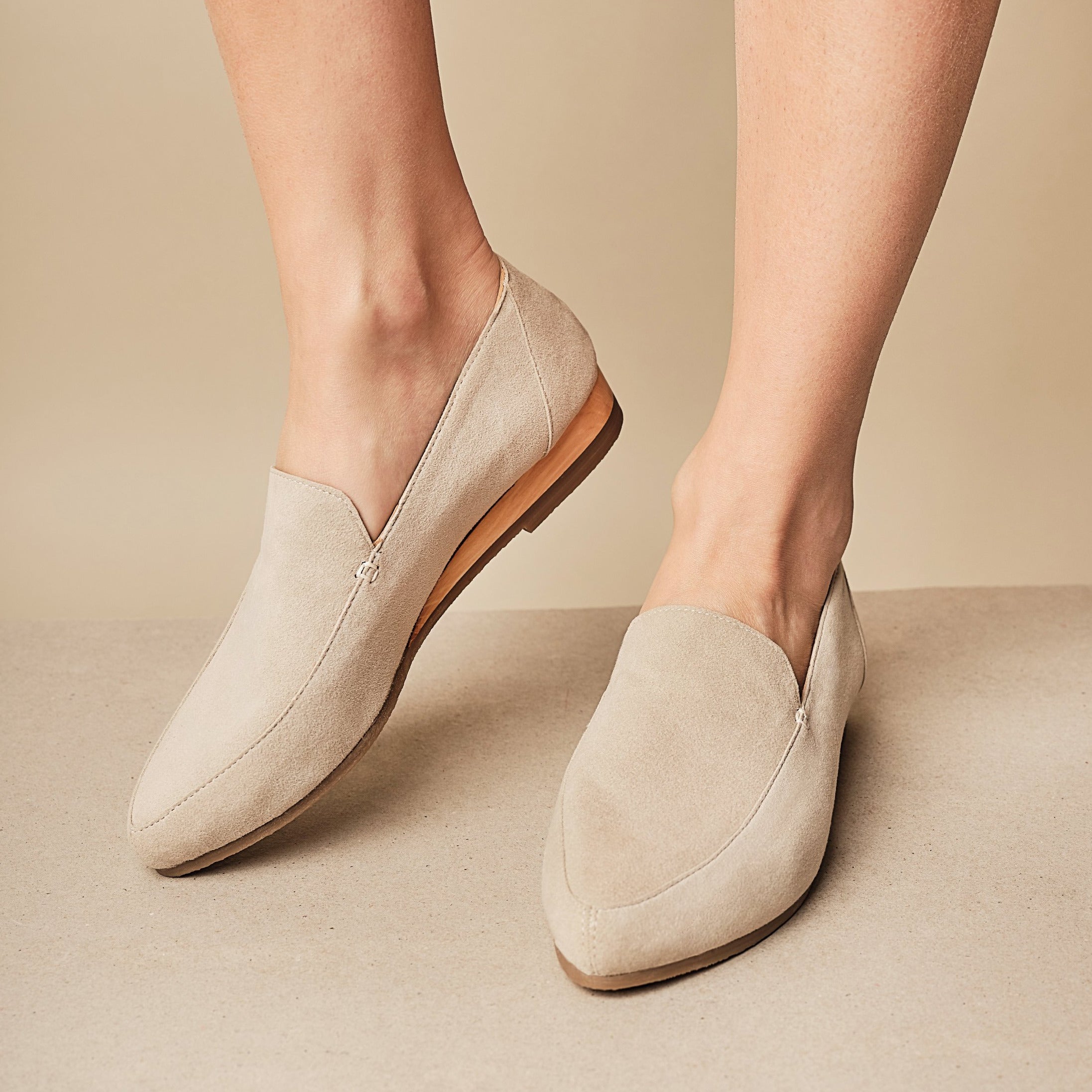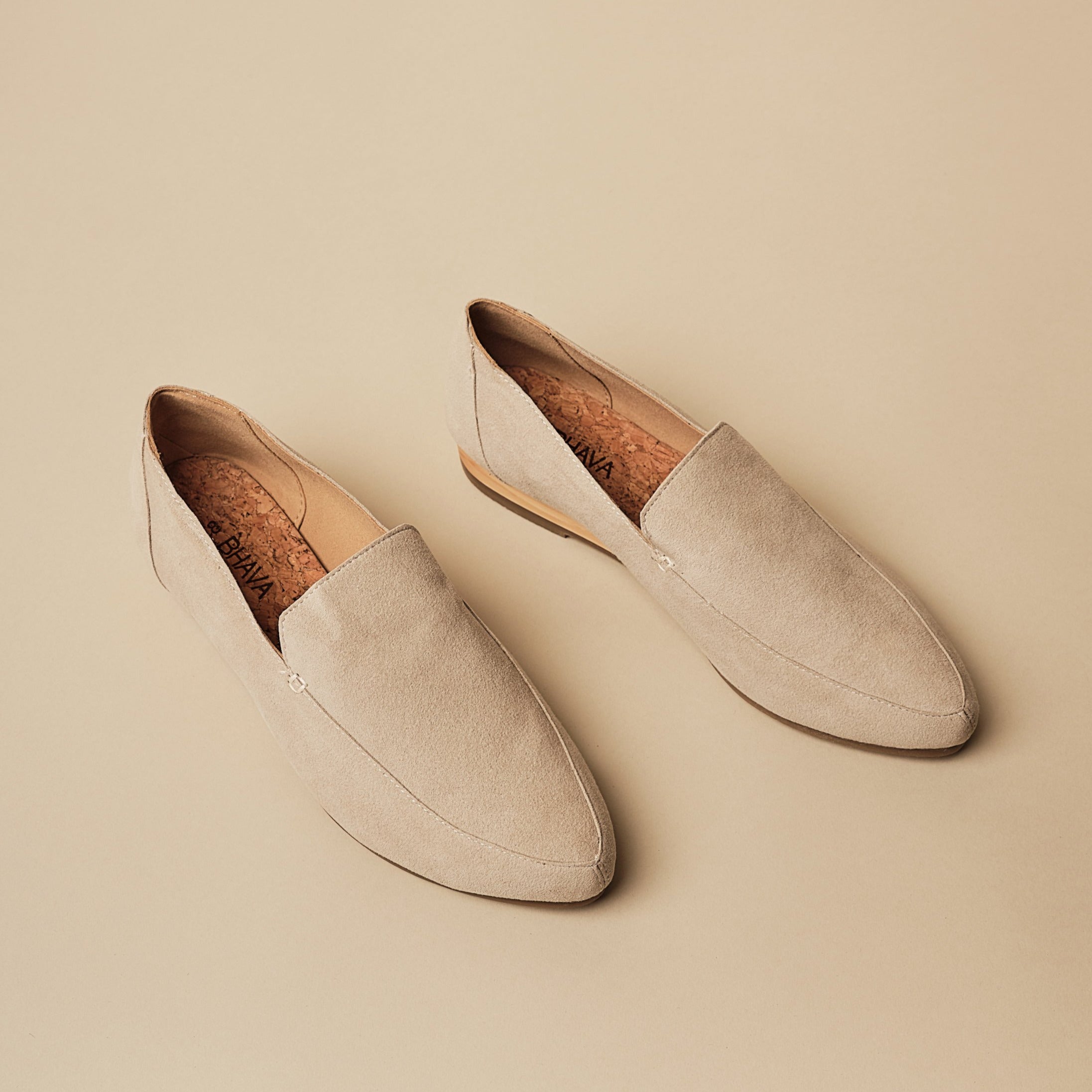 The most comfortable shoes I have ever worn
I have many foot issues, such as bunions and corns. I only can wear comfortable shoes. These Bhava loafers were the most comfortable shoes I have were worn and became my everyday shoes. I got a lot of compliments for the shape and color as well. Just love them so much!
comfortable like heaven, yet stylish
I received the ordered shoes this morning and I couldn't be happier with my decision after I was wearing them all day long today. As someone who has spent years suffering through bunions, sore feet, and general discomfort in most of the footwear, I can attest to just how life-changing it can be to find a pair of shoes that are both stylish and easy to wear. First and foremost, they're designed with your feet in mind. From cushioned soles to breathable materials, these shoes prioritize comfort above all else, allowing you to stay on your feet for longer periods of time without experiencing pain or discomfort. I also love the color and the style of these shoes, as they go with just about any casual outfit.
Overall, I highly recommend these comfortable shoes to anyone looking for a reliable, comfortable, and stylish footwear option. These shoes are definitely worth the investment.
Want to buy in Black too!
I bought these in natural and they are seriously some of the best flats I've ever owned. I normally wear an 8.5-9 and got the 9 and they fit perfectly. They are so comfortable, don't rub at all and because of the cork insoles, I can wear without socks. I've had them for a couple of months and wear them a few times a week and I don't have a scuff or mark on them and I'm tough on shoes. I also get compliments on them from random strangers on the street. I'm really hoping the black comes back in stock soon!
Updated: Exceptional Service!
In a previous review "Runs Small!," I commented on the narrow size of these beauties. If I could, I would redo/update that review; however, this platform does not allow revisions, so here is my update! For the last several weeks, I have felt so supported. Within hours of my email, I received a reply offering to swap these out for a larger size. Since then, I have been working with Francisca to find the right fit for this and other Bhava shoes that I have on my list. She has really gone above and beyond to work with me, and, for that, I am so very grateful!
If you have wider feet, I encourage you to consider sizing up or to get in touch with customer service about sizing for your needs. I typically wear a 9.5, and for these size 11 is most appropriate.
This has been yet another fantastic Bhava experience. Thanks for your commitment to excellent ethical footwear and truly exceptional customer service! I cannot wait for my next purchase! Thank you, Francisca.
Classic style and comfort out of the box!
I love Bhava shoes - but my foot always takes a size larger in Bhava, so I have learned to order up a size. The day my Sunday Soft Loafers arrived, I ripped them out of the box, put them on my feet (sans stocking), and ran out the door for a ten-hour, 95-degree day, taking my mom to appointments, running errands, and generally being on my feet for hours. When I got home, I took off the shoes and could not believe my feet were happy, cool, and calm, as if I'd worn tennies all day. I received multiple compliments on my shoes and felt stylish and pretty. The fabric is soft, the footbed is comfortable, and the low heel height is just right.
I demand a lot in a shoe, and Bhava (and Francisca, with her fantastic customer service and compassionate care) always delivers.
Get these shoes; you won't be disappointed!
(Normal size 9, Bhava size ordered 10)