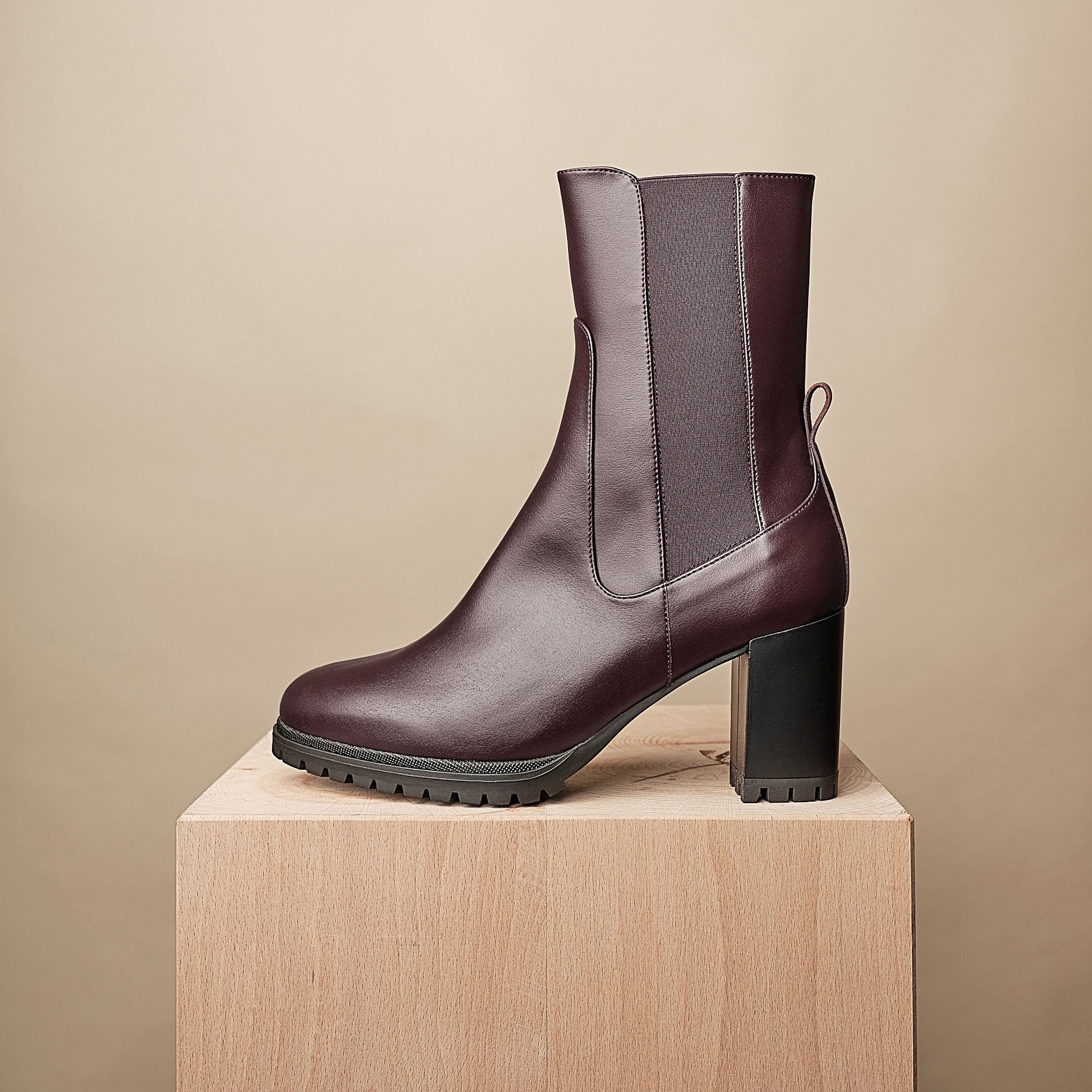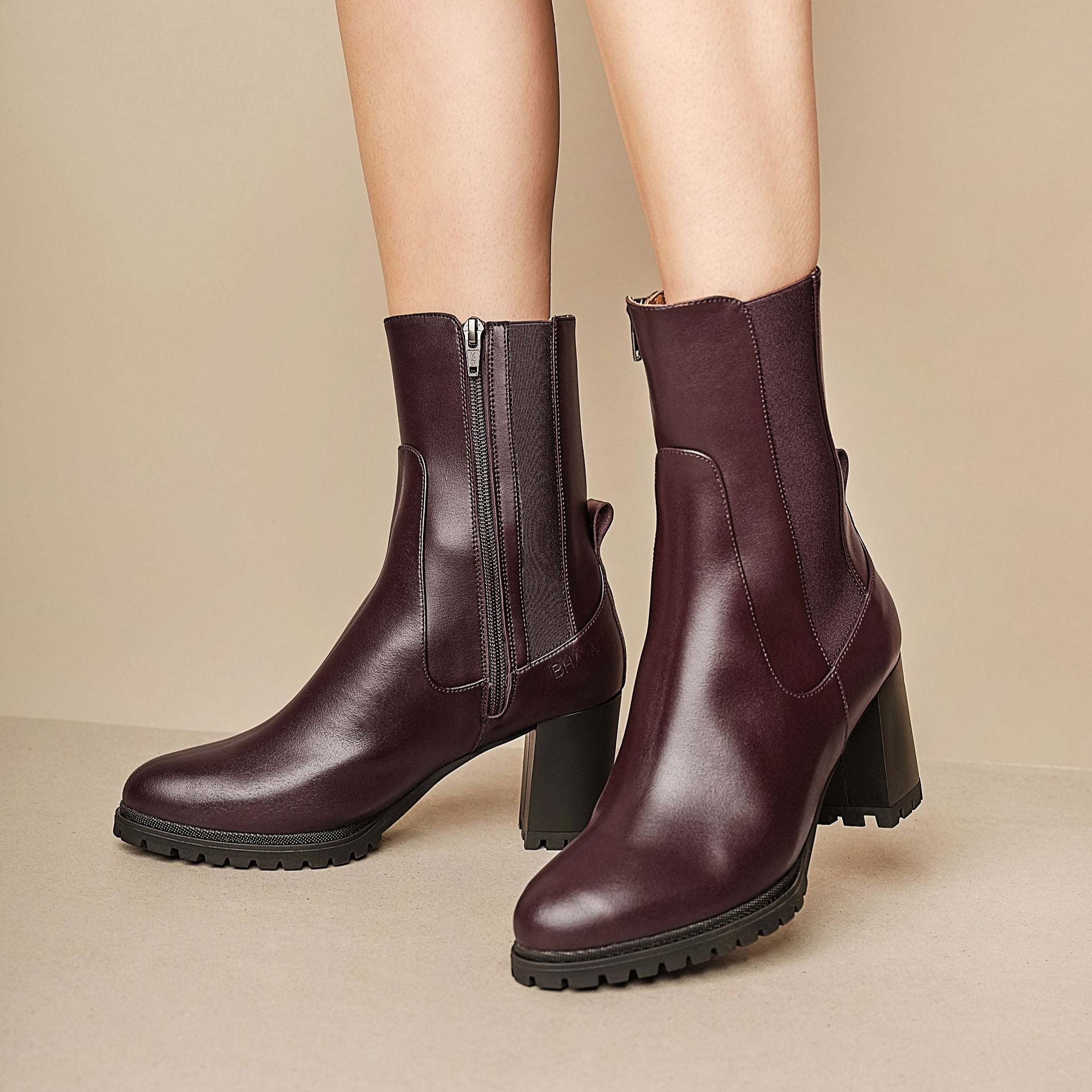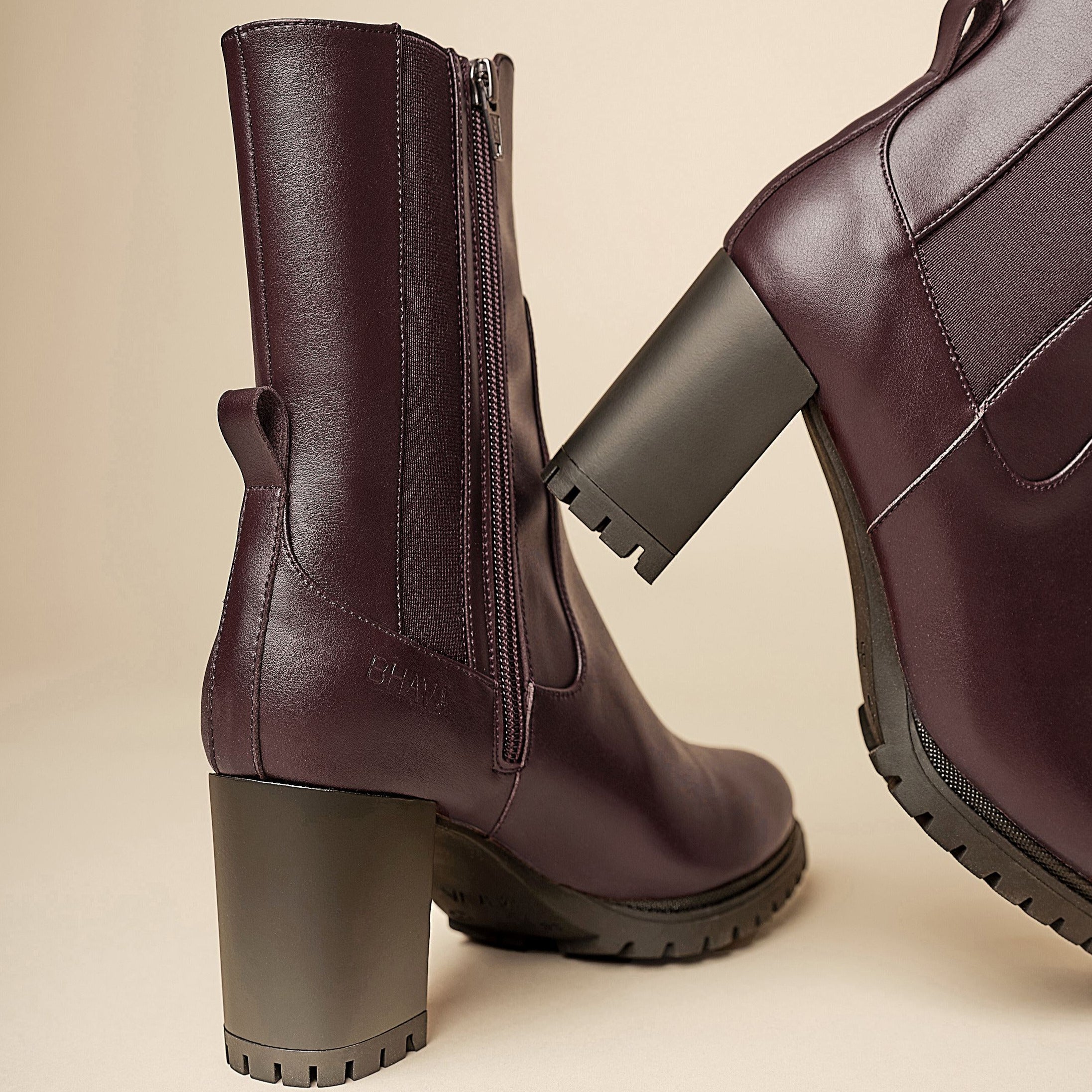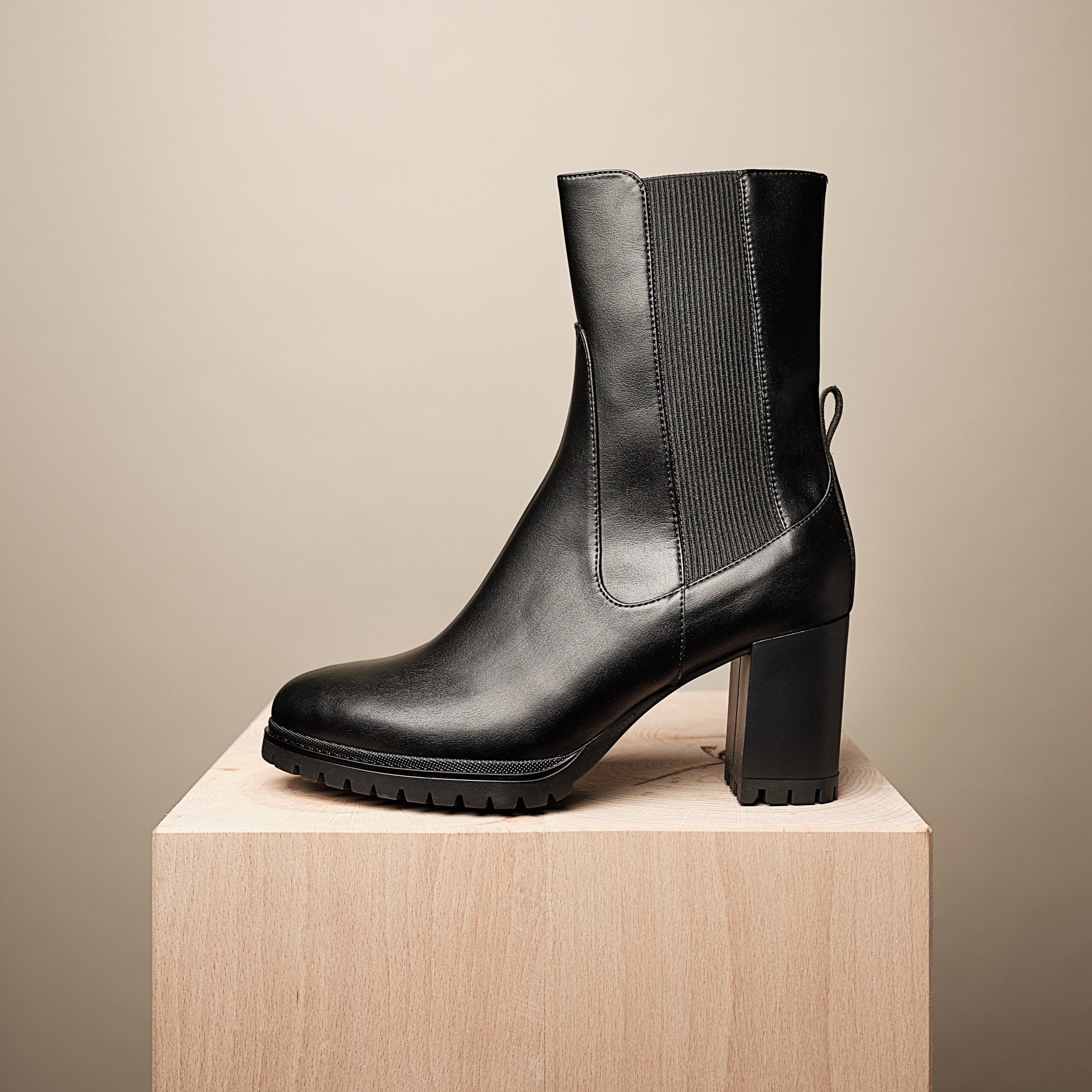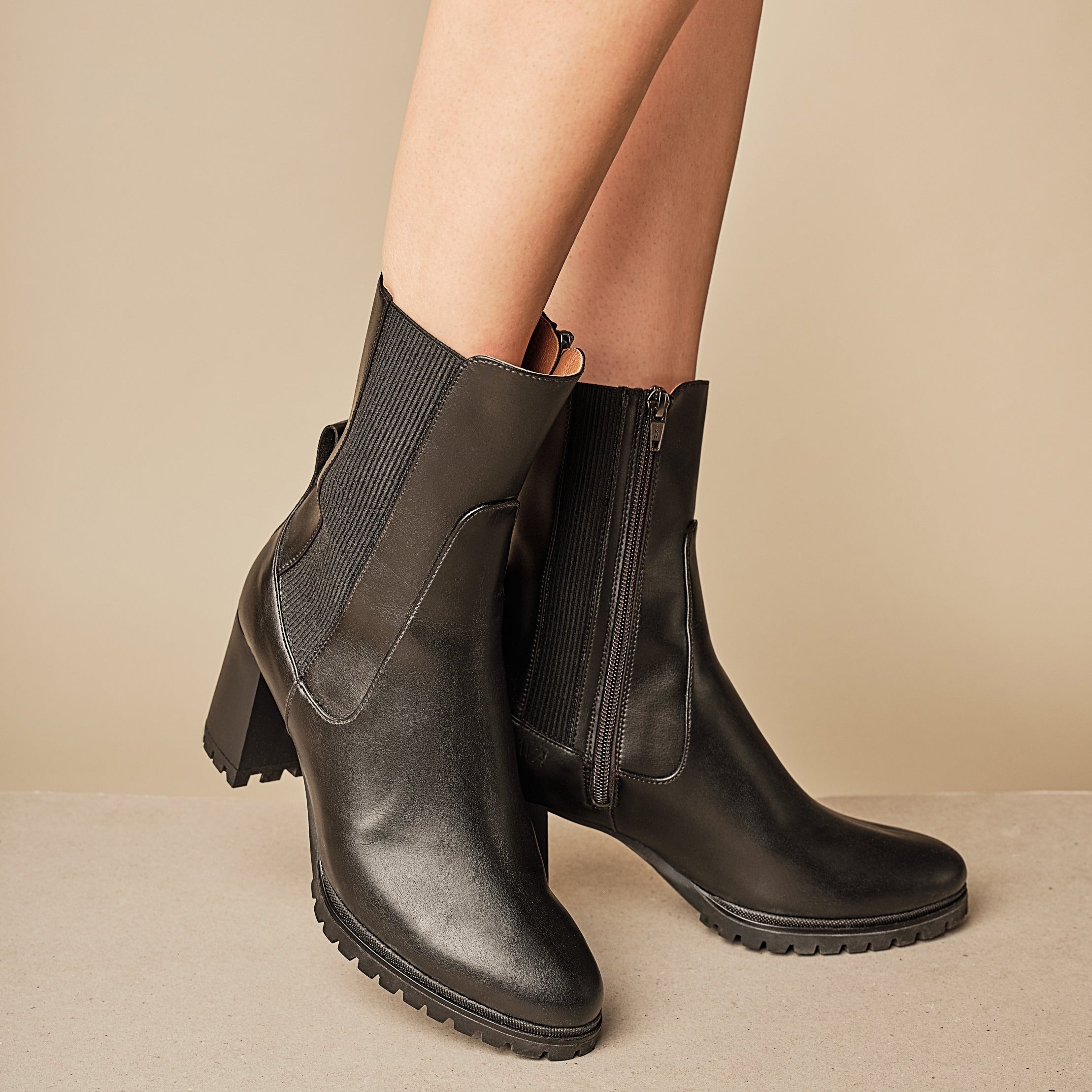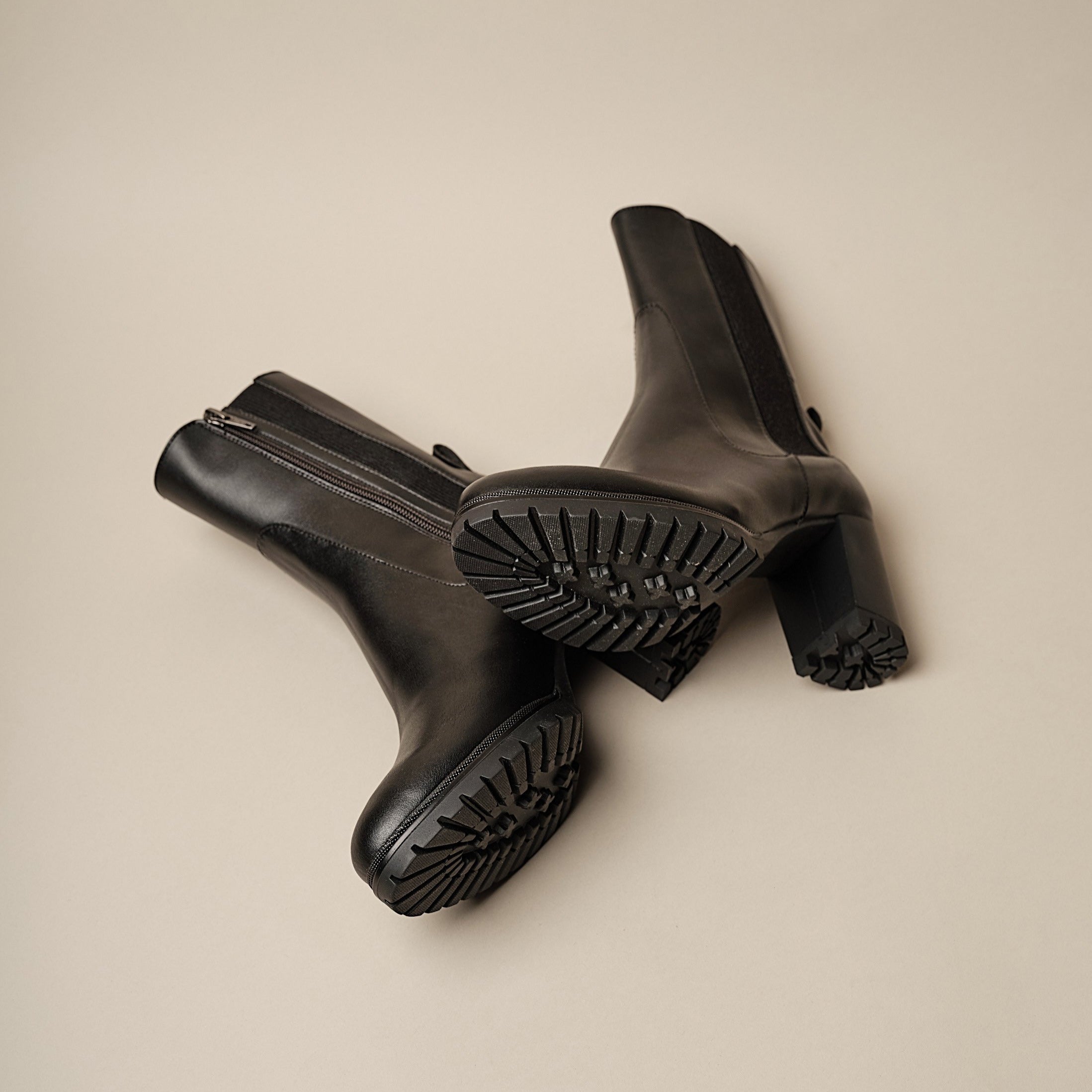 NICO ANKLE BOOT
Inspiration:
Embody downtown edge in the NICO platform boots. With a nod to NYC avant-garde band, the Velvet Underground and their debut collaboration with Nico, the rugged rubber sole and platform toe exude gritty downtown attitude. Dance floor ready, the ribbed elastic side insert and flexible double cork interior provide comfort for your late night rock and roll lifestyle.
2 3/4" Heel
5/8" Platform
All-weather grip rubber outsole.
Breathable sustainable lining
Classic round toe
Fits true to US size
Interior zipper with elastic
Removable cork insole
3 in stock
Out of stock
1 in stock
2 in stock
1 in stock
1 in stock
1 in stock
2 in stock
Out of stock
Out of stock
Out of stock
Out of stock
Out of stock
Out of stock
SUSTAINABILITY

At Bhava, creating a premium footwear experience begins with sustainability.

Our shoes are small batch crafted in Spain where by generations of artisans. The design is in the details, from the choice of upper, and breathable eco-suede lining (all imported from Italy), to the European hardware.

 *Our Italian vegan leathers do not contain aromatic amines, PCP, formaldehyde, PVC, phthalates, azo-dyes, or chrome.
CARE

Here are some tips for taking care of your premium vegan items.

Store them properly when not wearing them. Keep them in their original box or a cloth shoe bag, stuffed with tissue paper to help them hold their shape. Store in a cool, dry place away from direct sunlight.
Clean them regularly. Use a soft cloth to remove dirt after each wear. Wipe them down with a damp cloth. Use a vegan leather cleaner or mild soap and water to clean the exterior if needed. Avoid submerging them in water.
Condition the material. Use a vegan leather conditioner every few months to keep the material supple. Rub it in with a soft cloth.
Protect them from moisture. Spray with a vegan waterproofing spray before wearing in rain or snow. It helps repel water. Reapply as needed.
Avoid direct heat. Don't place them near heat vents or in direct sunlight for long periods of time. The heat can dry out and crack vegan leather.
Get minor repairs. Take them to a cobbler right away if you notice any tears or damage. It's easier to fix small issues before they worsen.
Consider adding rubber soles. Having a cobbler add non-slip rubber soles can help extend the life of the boots and improve traction.

With proper care and storage, your vegan boots can last for years. Be gentle, clean and condition them regularly, and protect them from moisture and heat damage. Investing in some vegan care supplies helps keep them in top condition.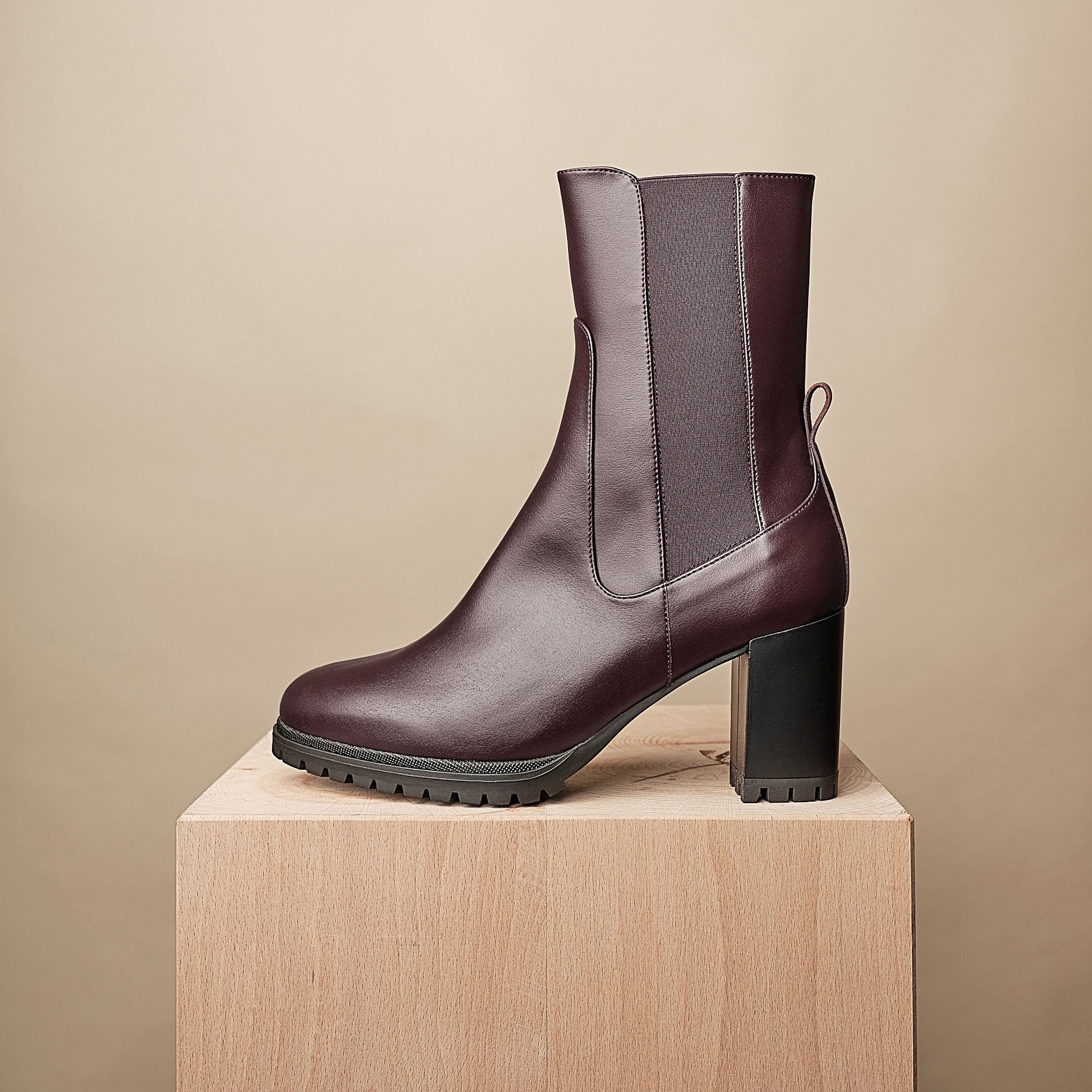 NICO ANKLE BOOT
Sale price

$276.00 USD
Regular price
Choose options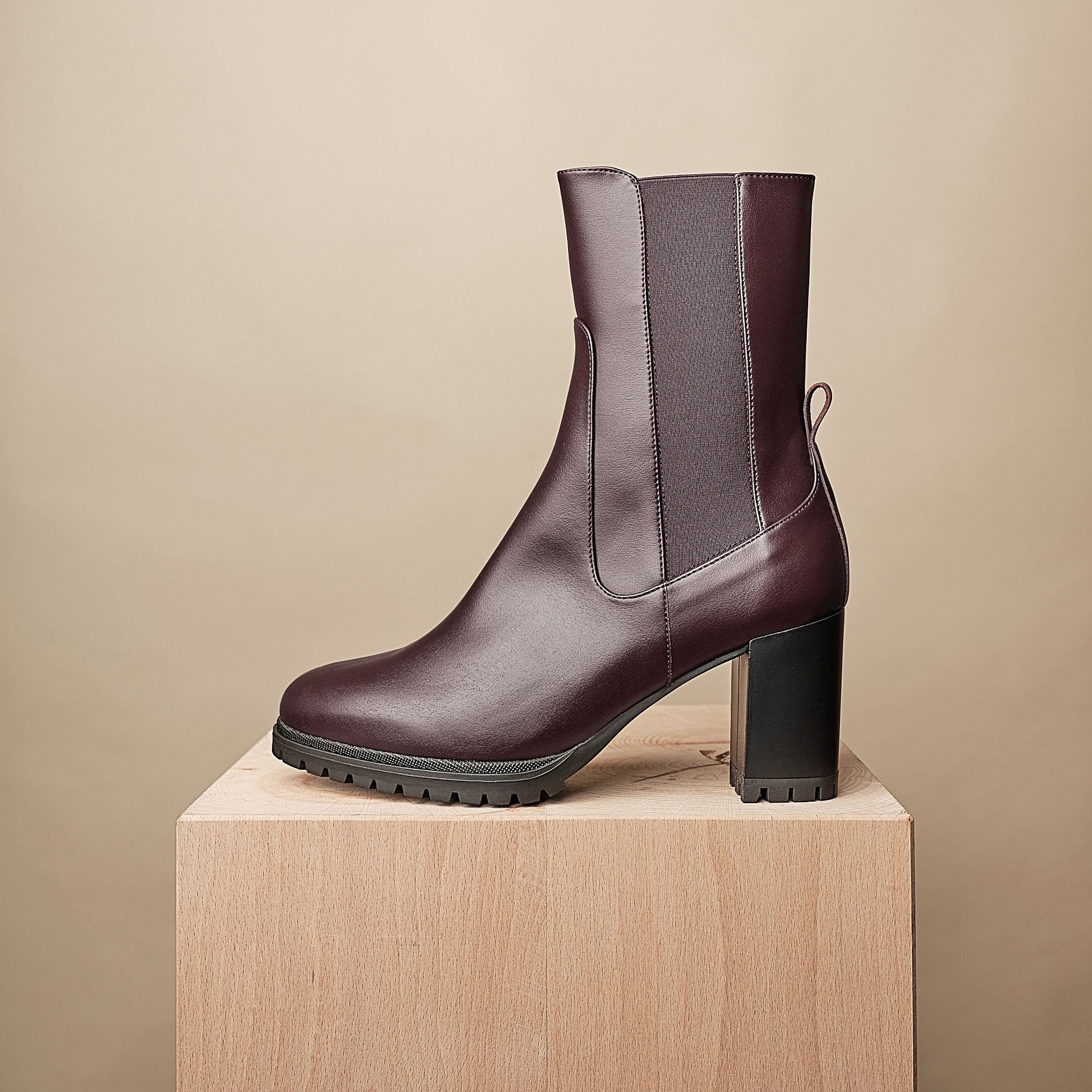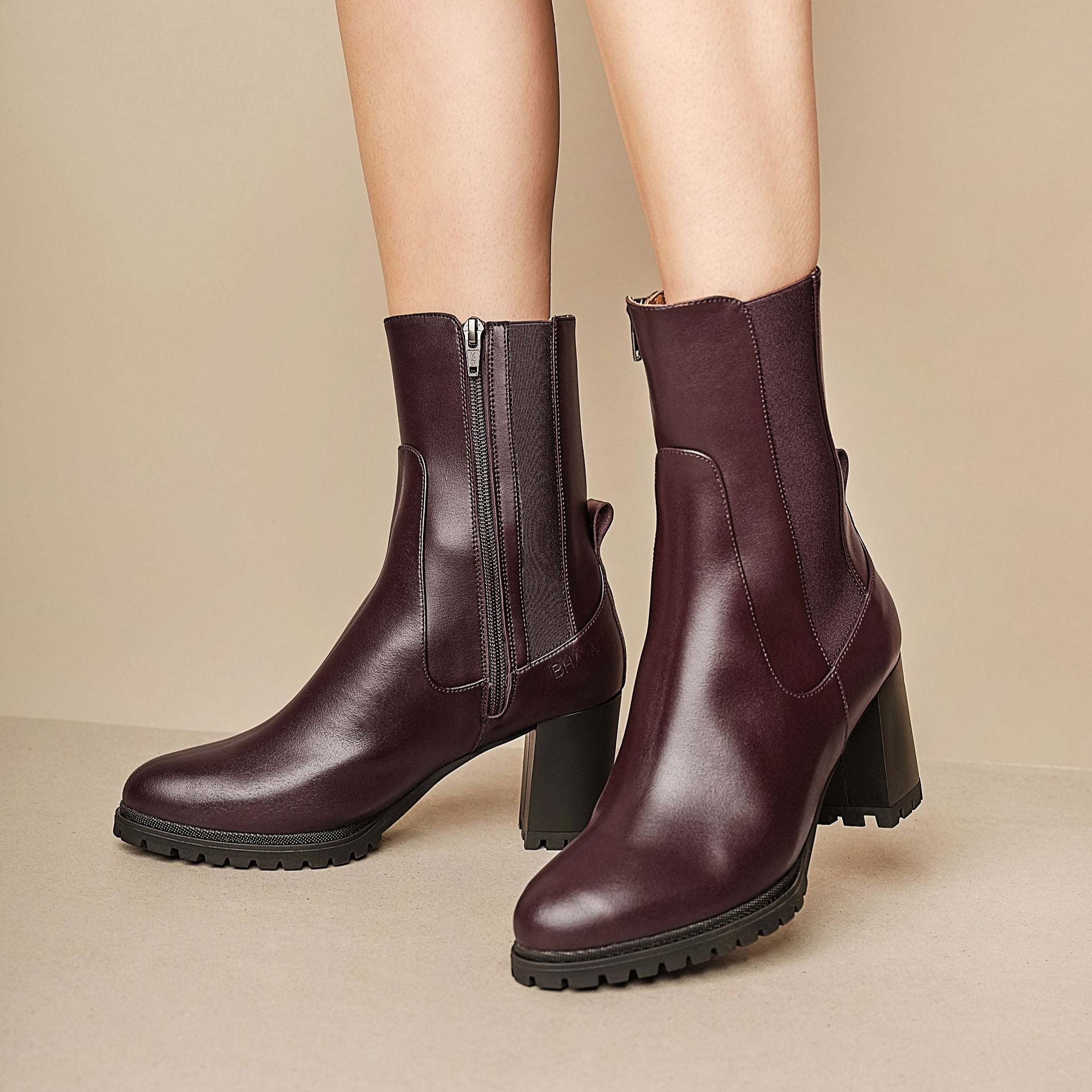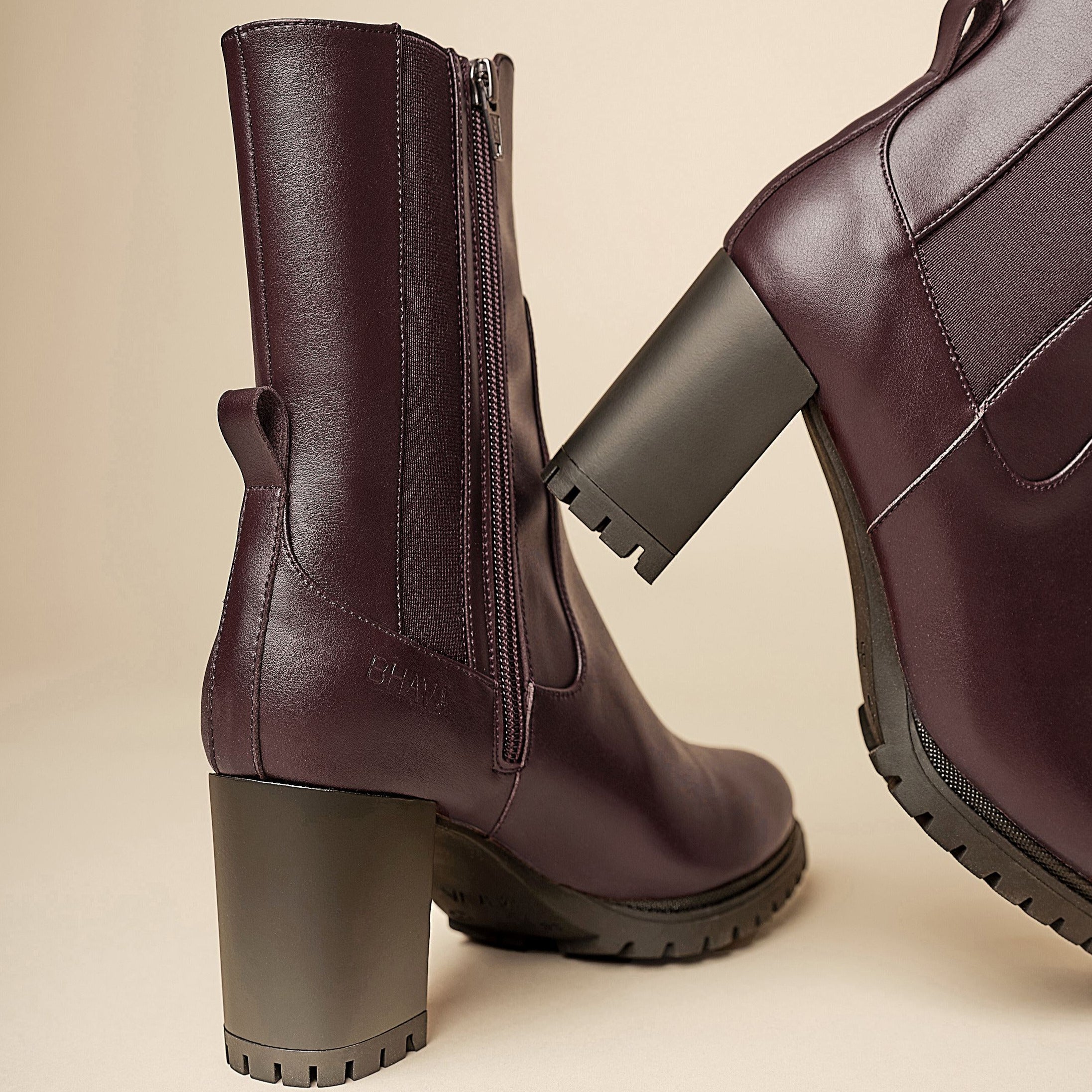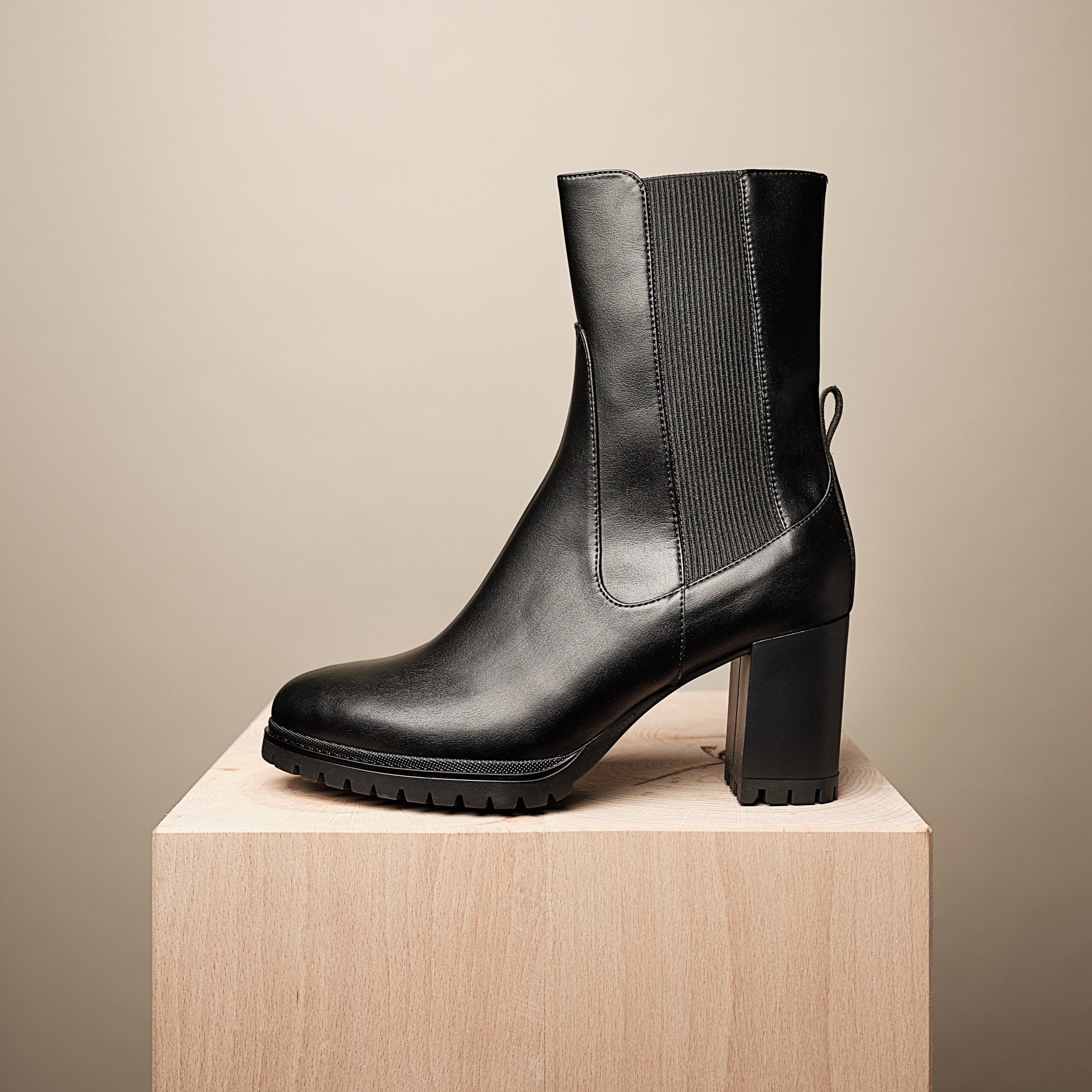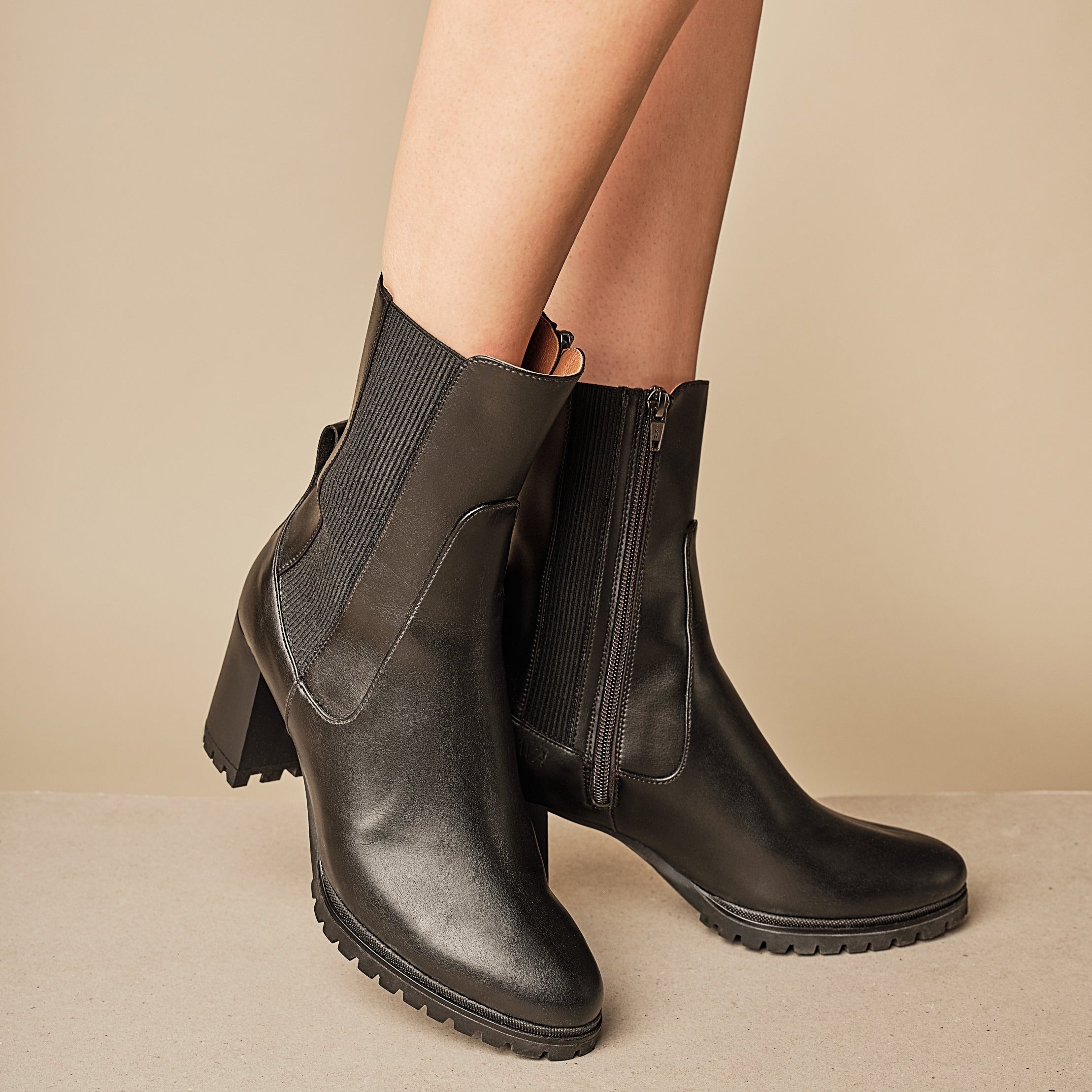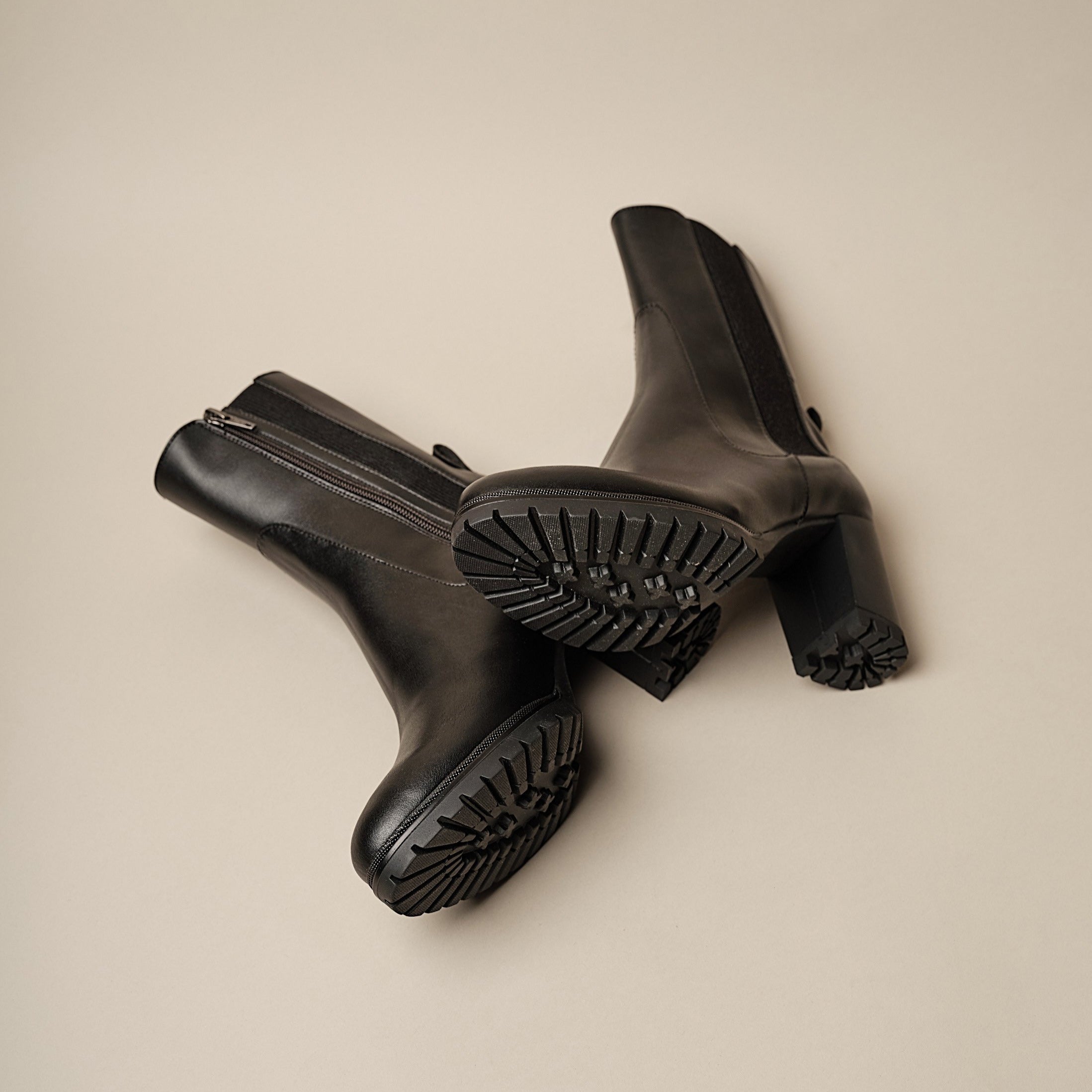 Gorgeous boots and helpful customer service
Title says it all - these are perfect, and I say that as someone who loathes heels. I've never worn vegan boots this comfortable and beautiful before. And I got immediate assistance when I reached out about a sizing issue. Now I have my eye on another Bhava pair :)
Burgundy color is Elegant and beautiful
Great quality and Beautiful boots! The burgundy color is very nice and elegant. Boots are Lightweight and very comfortable, I loved! 😍
Too cool
These boots are a confidence boost incarnate. They're extremely comfortable, easy to walk in, and look good with everything. The best part is they fit well with tights with the extra insole in, or you can remove it and they work with thicker socks, so they're versatile. The tread on the bottom means I can wear them in pretty much any weather, and living in Chicago, that's essential! 10/10
Beautiful, but not a good fit
The quality and look of the book is beautiful, but the ankle is way to narrow for my leg and I needed to return them. I am still waiting for my refund and its been at least 3 weeks since I sent them back.
Best Boots and ethical
These boots are beautiful and very comfortable. They are very well made, and I love them, more colors, please.